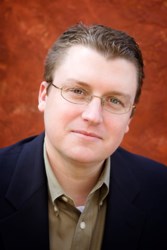 Together, PBOT's changes and increased driver awareness can make Portland safer,
Portland, OR (PRWEB) January 22, 2014
The Portland Bureau of Transportation makes safety in the city a priority, which is evident by the new sidewalks and crosswalks they have installed, including the most recent installation at NE Prescott. The problem, however, says Sean DuBois, an experienced Oregon car accident attorney, is that there is an ever-increasing need for road safety and PBOT may not be keeping up with the demand.
"Portland's population is increasing. The size of the main metro area is increasing. And there are more hazards than ever," said DuBois. "So we need to help PBOT as much as possible understand the needs of our city, so that we can keep everyone safe on the streets."
Oregon has become one of the most popular cities to move to, according to the Huffington Post's article "More People Are Moving to Oregon Than Any Other State, Study Finds," (Jan. 10, 2014). According to the study cited, people are interested in moving to Portland because of low housing costs, job opportunities, and cultural appeal – which, of course, are the same reason that people here are staying.
"As we see more people moving into Oregon, we'll see more drivers, more people on public transit, and more bikers. Are we ready?" DuBois asked.
'Maybe' is the answer. PBOT has done a lot of work to increase the safety of the roads, and according to their transportation website, they have paved roads, added sidewalks, and installed new pedestrian crosswalks throughout the city. Showing their dedication, some PBOT workers even worked in freezing conditions to finish a street maintenance project.
Some people, however, believe that PBOT's many projects may not be prioritized correctly. KOIN News's recent article "Why a Crosswalk Here But Not There?" questions why some areas have been improved when other areas, specifically the high-traffic, high-crash rate areas of SE Powell Blvd., have not (Jan. 17, 2014).
"PBOT can't be everywhere, and I think they're doing a good job," said DuBois. "At some point, we need to work on educating drivers as well. Drivers need to be focused on the road, focused on their surroundings, and aware of other drivers and pedestrians.
DuBois's focus on driver awareness is not new. His firm, Shulman DuBois LLC, has written several articles about the importance of not texting while driving, including a recent blog post about liability in cell phone claims.
"Together, PBOT's changes and increased driver awareness can make Portland safer," DuBois finished. "Yes, we need more crosswalks and sidewalks, etc. Yes, PBOT needs to prioritize. And yes, drivers and pedestrians can help PBOT make this city safer by being more aware at all times."
About Sean DuBois
Portland personal injury lawyer Sean DuBois represents plaintiffs throughout Oregon. He specializes in auto accidents, serious injury, and wrongful death claims. DuBois prides himself on his relationship with clients, and the firm motto: "Fewer Cases. Better Results." DuBois takes fewer cases so that he can give 100% to his clients at all times. He offers free consultations to all potential clients.
Shulman DuBois LLC
1553 SE Tolman St.
Portland, OR 97202
http://portlandpersonalinjuryaccidentlawyer.com