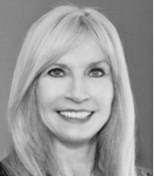 Los Angeles / Pacific Palisades, CA (PRWEB) January 23, 2014
Haute Living Real Estate Network will feature Sally Forster Jones as a preferred real estate professional. This unique circle of leading real estate agents presents extravagant estates and over-the-top properties to the affluent buyers and homeowners looking to purchase the foremost residential listings. Featuring properties with amazing amenities in the most luxurious locations, members of the Haute Living Real Estate Network ensure that readers are exposed to the finest that the market has to offer.
About Haute Living Real Estate Network
Haute Living Real Estate Network specializes in selecting top real estate professionals, creating the most specialized directory for exceptional listings. The network website is an online destination for all real estate related news and features daily blog posts that provide up-to-date information on affluent markets, celebrity listings and real estate developments. Access all of this information and more by visiting http://www.hauteresidence.com/
About Sally Forster Jones
Sally Forster Jones has achieved more than $1.5 billion in real estate sales over the past decade and represents exquisite properties, including co-brokering the sales transaction for the Spelling Manor – which was the highest known residential real estate brokerage sale in Los Angeles history. Sally has consistently ranked as the top producer in the Beverly Hills office and in the top 1% of all Southern Californian realtors.
To learn more, visit Sally Forster Jones' Haute Real Estate Network profile.