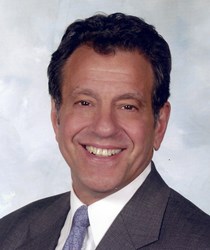 Our mission is to be exceptional.
Upland, CA (PRWEB) February 03, 2014
Charles S. Gross has been named CEO of Salon Success Academy. With more than three decades of experience in education, Gross brings a wealth of knowledge and a hands-on management style to his new role and says that he is excited for the school's future.
"It's a great school and it's getting greater," said Gross.
Founded in 1960 as Richard's Beauty School, Salon Success Academy is a family-owned cosmetology and esthetics school which now has five locations in the Inland Empire area of California. Its core philosophical objective is to produce technically skilled, job-ready graduates who will be valuable to their employers, their community, and themselves.
"It's all about quality," said Gross. "Our mission is to be exceptional. We strive to provide consistently outstanding service to all of our clients, both our students and the community members who use our services."
Gross said he has an expansive vision for Salon Success Academy. Working with his team at the school, he plans to increase student enrollment and improve the school's infrastructure, its reach into the community, and its relationships with area salons—all while providing the best educational experience possible for its students.
And Gross may actually hold the right combination of credentials to do just that. He understands what it takes to run a successful school because he knows how schools should be run—and he's learned it from the bottom-up.
After a stint in the Navy, Gross got his undergraduate and graduate degrees in education and began his career as a public school teacher.
"As a middle school teacher I was teaching 7-9 in an urban school and the experience confirmed that students (for the most part) want to learn and the student had to believe in the instructor before they bought into what was being taught," said Gross. "It also brought to light that the students needed skill sets to work with knowledge."
Gross left his role as a hands-on educator to work in admissions for DeVry University. By the time he left DeVry, Gross had become the National Director of Admissions for the organization and had begun to considerably broaden his own skillset. Gross has also served as a Marketing Director, a Vice President of Admissions, President and CEO of major educational and business organizations. Upon his solid base of knowledge, Gross uses tested strategies for success in his leadership roles.
Gross says he intends to lead Salon Success Academy, mindful of its rich history, but with a forward vision that emphasizes excellence and student service. He says that while the state may mandate a minimum 1600 hours of stylist training, for example, the Salon Success standards are even higher.
"We want our graduates to be a credit to Salon Success Academy and their future employers," said Gross.
About Salon Success Academy:
Salon Success Academy has been training top professionals in the beauty industry for over 50 years now. The school offers hands-on training in cosmetology and esthetics at its five locations throughout the Inland Empire of California in Redlands, Fontana, Upland, San Bernardino, and Corona. If you would like to learn more about training for a new career with Salon Success Academy, please fill out the form or call 877-987-HAIR (4247).