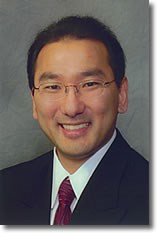 Fremont, CA (PRWEB) January 22, 2014
Dr. Colin Yoshida offers Holistic dentistry and focuses on limiting the use of unnatural or unsafe materials such as mercury or "silver" fillings, and using healthier alternatives instead. Because mercury is known to be a toxic element, Dr. Yoshida commits to not compromise the health of his patients through the use of this harmful dental material. Patients who want to improve their dental health for the New Year with the help of a holistic dentist in Fremont can turn to Dr. Yoshida for safe alternatives to mercury fillings.
Amalgam fillings are still commonly used in the dental profession, despite the fact that mercury composes approximately half of their composition by weight. Mercury is one of the most highly toxic known elements. Dental patients who are looking for a holistic dentistry alternative to traditional amalgam fillings are encouraged to schedule an appointment with Dr. Yoshida as part of their New Year Resolution to achieve better health.
Fremont residents who currently have silver amalgam fillings and want to have them removed and replaced with a resin composite alternative should schedule an appointment with Dr. Yoshida's office. He uses safe and effective procedures to remove the amalgam fillings while limiting the release of mercury vapor that can occur if the fillings are not removed carefully.
All dental patients who have been exposed to mercury fillings and who are looking for an experienced holistic dentist in Fremont to remove them should schedule an appointment with Dr. Yoshida's office. He utilizes safe and current holistic dentistry procedures to remove old amalgam fillings and help patients achieve their New Year Resolution for improved dental health.
About The Doctor
Fremont Dentistry is a general practice offering personalized dental care for patients in Fremont, CA. Dr. Colin Yoshida graduated from University of the Pacific School of Dentistry and is part of one percent of dental professionals providing the LANAP FDA cleared laser procedure for gum disease treatment. To learn more about Fremont Dentistry and their dental services visit their website at http://www.fremontdentistry.com and call (510) 648-3184.