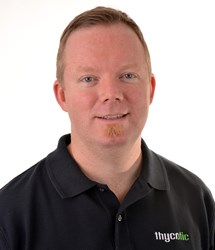 The NSA scandal involving Edward Snowden's misappropriation of privileged account passwords has raised major concerns worldwide around the risk posed by privileged insiders.
Washington, D.C. (PRWEB) January 23, 2014
Thycotic Software, a provider of smart and effective privileged account management solutions for global organizations, today announced that more than 100,000 IT professionals worldwide are using the company's Secret Server solution. This customer traction led to record financial results in 2013, as Thycotic recognized 57 percent year-over-year revenue growth.
Organizations use Secret Server to securely store, distribute and manage privileged access data such as server passwords, router passwords and service accounts in a central, Web-based password repository. As an intuitive software-based solution, Secret Server removes complexity from managing privileged users' access rights, dramatically reducing the risk of security breaches and compliance violations.
"The NSA scandal involving Edward Snowden's misappropriation of privileged account passwords has raised major concerns worldwide around the risk posed by privileged insiders. The fact that 100,000 IT professionals around the world have adopted Secret Server underscores our commitment to providing the security features that organizations require, built on a modern architecture for painless deployment and management," said Jonathan Cogley, founder and CEO of Thycotic Software. "In 2014, Thycotic will continue its 'listening culture' with customers, so we can identify the most important and practical features to incorporate into our range of products."
Secret Server provides a Web-based, encrypted repository for IT admins to store sensitive system level passwords and actively enforce password security policies. Secret Server is used across a broad range of industries and public sector organizations, including federal and local government, education, high tech, healthcare, nonprofits and managed service providers. Users can auto-generate complex passwords for privileged and shared accounts, as well as automatically rotate passwords over time. Discovery, service account management and session recording capabilities provide better accountability, reducing the risk of privileged account abuses in the enterprise.
The company is also committed to partnering with best-of-breed technology vendors in order to further enhance the experience and security of joint customers. A recent product integration with Splunk Enterprise allows mutual customers to better track privileged account use by more easily exporting and analyzing data from Secret Server. These types of partnerships enable Thycotic customers to increase operational efficiency by having tools that communicate more readily with one another, providing better visibility of potential network threats.
Named one of the Inc. 5000 fastest growing companies last year, Thycotic is poised to improve on its growth with customer-requested features being implemented across its line of tools. In addition to Secret Server, the company also offers Password Reset Server, an end-user password reset tool, and Group Management Server, a self-service Active Directory (AD) management tool that enables IT administrators to delegate AD group membership to appropriate employees.
Thycotic experts will be giving live demonstrations of Secret Server at booth 415 at the RSA Conference in San Francisco, Feb. 24-28, 2014. To learn more about Secret Server or to sign up for a free trial, please visit: http://www.thycotic.com/products_secretserver_overview.html.