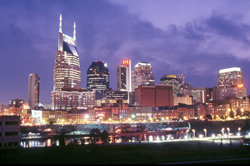 The mission of Doctors of Nursing Practice, Inc. is to improve health care outcomes by promoting and enhancing the doctorally prepared nursing professional.
(PRWEB) January 29, 2014
The Doctor of Nursing Practice (DNP) prepared nursing professionals continue to take an active role in transform health care. Scholarly practice projects and initiative by DNP prepared nursing professionals contribute to cost savings and cost effective care delivery. For six years the Doctors of Nursing Practice, Inc. organization has helped advanced practice and doctorally prepared nursing professionals demonstrate skills, talents, and expertise. These area of professional service include practice changes to improve outcomes as clinicians and administrators, system-wide alterations and expansion of services by informatics DNP specialists, and also contributing to the education of nurses at all levels of study. Past conferences have shared a wealth of knowledge in this regard.
The seventh national conference provides a forum for advanced practice nurses, leaders, policy makers, and scholars to further explore and share competencies of the DNP prepared nurse that can influence health care practice, delivery, and patient outcomes. The conference will include keynote presenters, panelists, breakout session presentations and poster presentations.
Participants in this conference will be able to describe how the DNP prepared nurse can contribute to improving the health of populations, and also identify how the DNP prepared nurse impacts health care in relation to improving the patient experience of care, including quality and satisfaction. Other benefits of attending the conference include identifying the impact of the DNP prepared nurse in entrepreneurial efforts that reflect cost effective healthcare outcomes while discussing innovative roles of the DNP prepared nurse that impact the Triple Aim (The health, the care, and the cost).
The nation's health care delivery system and models of care are changing. The DNP prepared nursing professional is rising to the challenge.
For more information please visit our website at http://www.doctorsofnursingpractice.org.