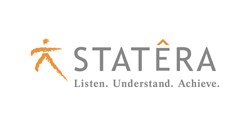 "Statêra is in a unique position, as they deliver both Process Enhancements and Change Enablement together with client oriented solutions. This is what got me interested in joining Statêra. -Per Solli, Director, Statêra
Englewood, CO (PRWEB) January 28, 2014
Per Solli recently joined Statêra to assist existing and new clients in realizing the benefits of Business Intelligence (BI) and Business Performance Management (BPM) solutions.
"Statêra is in a unique position, as they deliver both Process Enhancements and Change Enablement together with client oriented solutions. This is what got me interested in joining Statêra," states Per Solli, Director, Statêra.
Traditional BI has been focused around Data, Tools and Applications. The New Paradigm of "Self Service BI" is here, and Statêra will support customers to transform raw data into actionable information. This new focus puts more emphasis on the individual contributor and that opens up both to threats and opportunities. Data can now be manipulated by a broader population in the organization and Statêra is here to ensure clients are doing this correctly and benefiting from the results.
Prior to joining Statêra, Per acquired professional experience from implementing, managing and developing solutions for Fortune 500 Companies like Microsoft, Comcast and American Express. Per has in-depth knowledge to market leading technologies like Microsoft SQL and OLAP Servers, Oracle OBIEE, MicroStrategy, SAP and Business Objects. With experience from Retail, Supply Management, Financial Services and Telecom, Per is a great addition to Statêra and will help serve both local and remote clients.
"We are very fortunate to have Per join Statêra as our Director of BI. We looked extensively for the last several months to find someone of his caliber and experience. We are very excited to have him help us further build out our BI capabilities and allow us to extend our BI services across the country, and around the world," added Dan Fox-Gliessman, CIO, Principal, Statêra.
About Statêra
Statêra is a leading IT services provider that helps companies to optimize performance by mapping strategic goals and objectives to IT initiatives. With over a decade of experience, Statêra leverages best practices and uses today's top technology solutions to provide powerful insight into your enterprise, solve your mission-critical problems, drive return on investment and transform your business. We are experts in moving our clients to the Cloud, CRM, web and mobile platforms, and collaboration software, as well as custom software applications development. Our IT services, IT project management, strategy consulting and managed cloud services brokerage balance people, process and technology to get your technology needs met on time and on budget. Headquartered outside of Denver, Colorado, Statêra has local offices in Dallas, Texas; Phoenix, Arizona; Salt Lake City, Utah; and Seattle, Washington, near and off shore delivery centers, and clients worldwide. Call us at 1.866.697.0266 or visit http://www.Statera.com.