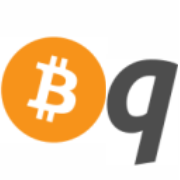 AltQuick.co is also the first Dogecoin (DOGE) to USD exchange, bringing more attention to the newly launched meme-based crypto currency.
Los Angeles, CA (PRWEB) January 28, 2014
A new crypto currency exchange, AltQuick.co, launched on Wednesday, January 8, 2014. AltQuick.co will service United States customers and allow users to sell or buy Litecoins, Dogecoins, Peercoins, Primecoins, Feathercoins and Namecoins for United States Dollars via a cash deposit system.
AltQuick.co is an official affiliate of the more popular Bitcoin exchange, BitQuick.co. The new alt coin exchange aims to bring the simplicity and accessibility of Bitcoin to the various other crypto currencies currently being traded. The alternative cryptocurrency market has been rapidly picking up traction as of late, with massive interest flooding into a superabundance of new and old coins alike. While the popular currencies used to be hedged almost exclusively to Bitcoin, cryptocurency enthusiasts are now given the opportunity to buy and sell their coins directly for cash.
The six coins were all inspired by Bitcoin, but each one still retains its own unique background and purpose. Peercoin (PPC) uses a hybrid system of proof-of-stake/proof-of-work, while Namecoin (NMC) offers the ability to act as a decentralised domain naming system. Feathercoin (FTC) was just recently launched in April of 2013, and has gained a considerable following thanks to its faithful and active community. Introduced on October 7th, 2011, Litecoin (LTC) is one of the oldest alternative cryptocurrencies. The coin was created by former Google employee, and current Coinbase employee, Charles Lee, and is currently the second most popular currency aside from Bitcoin. Primecoin (XPM) was launched in July of 2013, and its proof of work system searches for chains of prime numbers.
AltQuick.co is also the first Dogecoin (DOGE) to USD exchange, bringing more attention to the newly launched meme-based crypto currency. Dogecoin was just released in December of 2013 by former IBM engineer, Billy Markus and Australian marketing enthusiast, Jackson Palmer. The DOGE community has become widely recognized for their enthusiasm and generosity, having recently raised $30,000 for the Jamaican bobsled team to go to the 2014 Sochi Winter Olympics. With the introduction of AltQuick.co, getting cash for Dogecoin or buying Dogecoin is now easier than it has ever been.
BitQuick.co is a platform in the United States used for selling and buying Bitcoins. The BitQuick team has processed over 3,600 Bitcoins in orders to over 2,200 customers in 3 continents since their launch in August, 2013. The platform functions by allowing sellers to list their coins for sale and sending them into an escrow address, where the funds are securely stored in offline wallets until purchases are made. Buyers simply deposit cash directly into the seller's bank account, allowing sales to be processed quicker than more conventional payment methods and without the risk of chargeback.
The emergence of the alternative cryptocurrency market has changed the way that people think about money. Decentralized, peer-to-peer, global, digital currencies tied to various applications are constantly being released, with many quickly becoming quite popular. AltQuick.co intends to keep up with this fervid cause, with plans of implementing support for new currencies in the future.
Contact Information
AltQuick.co
460 S Hope St. Suite 13
Los Angeles, CA 90071
United States
Phone No: 12132905602