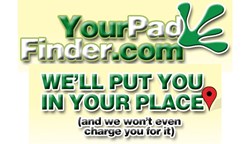 'Over the twenty-five plus years we have been working in the apartment industry, we've discovered that some people want to look for themselves, and others want someone to look for them,' said Jim Andrews, President of Litho Publishing Company
Tuscaloosa, AL (PRWEB) February 21, 2014
For Tuscaloosa/West Alabama rental shoppers, more help is on the way. Tuscaloosa Apartment Guide has launched a service that is available and popular in many, larger markets, including Birmingham, Huntsville, Montgomery and Mobile, an apartment locator service. Whereas the Tuscaloosa Apartment Guide offers detailed information on hundreds of rental options including apartments, houses, duplexes, and condominiums- allowing the consumer to search the data and make choices based on the options available, a locator service works in the opposite direction. The consumer provides a list of criteria he/she is looking for, and the service delivers properties that best fit or match the list provided.
For example, the shopper would fill out a short questionnaire at YourPadFinder.com providing answers regarding the size, price, and location that most interest them, as well as features and amenities that they find desirable. This might include covered parking, distance to work or school, swimming pool, tennis courts, business center or study area, location on bus or tram route, fireplace, lease by unit or by bed, hardwood floors, built-in microwave, hot tub, tanning beds, fitness facility and so on. The more detailed information the shopper provides, the better equipped the service provider is to find the best fit. Not all wants and needs will be matched perfectly, so the consumer might want to consider the priorities for the "wants" list. Beyond the size, price and location issues, the shopper might need to decide whether a fitness facility will trump a car-wash area, for example. YourPadFinder.com also offers a roommate matching service which is actually a Facebook app called RoomSync.
The new apartment locator service, YourPadFinder.com is also be available via a toll-free telephone number, 866-643-0573. The service is able to tap into the comprehensive, detailed information available on http://www.TuscaloosaApartmentGuide.com which includes information for over 165 rental properties. Best of all, the service is absolutely free for consumers. "Over the twenty-five plus years we have been working in the apartment industry, we've discovered that some people want to look for themselves, and others want someone to look for them", said Jim Andrews, President of Litho Publishing Company, which operates Tuscaloosa Apartment Guide and YourPadFinder.com. Andrews added, "we get hundreds of calls from people that want help, and we have actually been doing something like this for them all along. This just makes what we were already doing, much better, and much more visible."
There is a tab at TuscaloosaApartmentGuide.com which links those looking for help to YourPadFinder.com. The turn-around for the service (response to a request) will be four to forty-eight hours, depending on when the request is made. We will then provide the consumer with listing links to those properties including complete contact information, and a button requesting a showing appointment.
With the introduction of the new locator service, Litho Publishing will add to the apartment shopping tools that include a printed magazine available in over 200 locations spread across the city and campus, and digital tools including TuscaloosaAprartmentGuide.com; http://www.tuscaloosaapartmentguide.com/Mobi - the mobile optimized site, our mobile apps, available at ApartmentGuideApp.com, our new YouTube video channel, and our national network partner- http://www.ShopApartment.com.