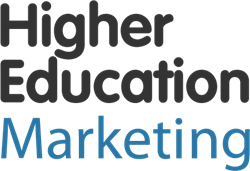 This was the best decision we made in regard to recruiting leads.
Montreal, QC (PRWEB) January 29, 2014
Higher Education Marketing (HEM) has published a new case study that analyzes their success in increasing visitor traffic from organic search to the website of Canadian Tourism College (CTC) by investing in search engine optimization over 43 months.
Higher Education Marketing specializes in analytics-driven solutions for marketing higher education and has extensive experience working with colleges and universities to help them achieve their objectives. Their range of services includes:

Search Engine Optimization (SEO)
Branding
Content Strategy and Development
Education Lead Generation
Social Media Marketing
Pay Per Click Marketing
Higher Education Marketing worked closely with Canadian Tourism College for 43 months, conducting comprehensive auditing of their SEO practices, domain authority and search rankings. HEM provided ongoing SEO development and continuous re-evaluation of keywords with a goal of continuous optimization of CTC's search rankings and brand power.
The full case study, demonstrating the benefits of investing in SEO for higher education for increasing website visitor traffic through organic search, is available directly through Higher Education Marketing's website.
Gwen Donaldson, owner of the BC-owned and operated tourism management school remarked, "This was the best decision we made in regard to recruiting leads. With HEM's expertise, patience and dedication to helping us succeed, we have seen our leads increase significantly over the past 5 years."
The results of HEM's on-going optimization of CTC are as follows:

Higher Education Marketing's work with CTC has meant that their organic search traffic has enjoyed consistent positive growth for 43 months.
CTC saw an 11% increase of SEO leads in October 2013 as compared to October 2012.
CTC's website was optimized for over 150 priority keywords.
76 of CTC's keywords rank in the top 3 results when searched Google.
About Canadian Tourism College
Canadian Tourism College (CTC) has been the Canadian leader in high-end hospitality, travel and tourism career training and education for over 30 years, providing a quality education to over 30,000 students. CTC is the first accredited tourism college in British Columbia, and the only specialty career training institution that focuses on the hospitality, travel and tourism industries.
About Higher Education Marketing
Since 2008, Higher Education Marketing has been assisting post-secondary education institutions with their digital marketing needs. Through their close collaboration with colleges and universities in Canada and the United States, Higher Education Marketing has consistently helped clients to increase their ROI, by leveraging its expertise in web analytics, search engine optimization, social media, web design and other digital marketing strategies and tactics.