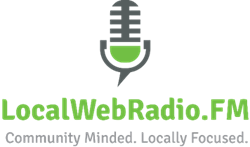 This will have a dramatic impact on local business.
Surrey, BC (PRWEB) January 29, 2014
jambMEDIA Inc. announces LocalWebRadio community station for South Surrey / White Rock Peninsula. New service produces and publishes podcasts for select businesses, community groups and leadership icons.
"Business Podcasts have been delivering cost effective, trusted content for years," states James Martell, VP Product Development. "Now with our innovative LocalWebRadio station service we can offer a geographic concentration of these podcasts. The power of a combined intentional focus will have a dramatic impact for a local business."
Each LocalWebRadio station offers credible businesses the opportunity to license the exclusive rights for a topical podcast radio show on the station. Each week the LocalWebRadio production teams contact the business expert for a taped telephone interview. Once the ''show" is recorded the station staff edit and produce a professional episode. These episodes, optimized to rank high for local search, are placed on the station web sites and distributed to syndicated sites such a YouTube, iTunes and Spreaker.
"The business community has completely embraced this new service as a distinct competitive advantage," said Bruno Hoffman, VP Sales "They have validated our service is less expensive than traditional marketing options while creating a high level of trust with their community and customers."
jambMEDIA will be launching similar community stations across Canada and the USA. The next LocalWebRadio stations are planned for Abbotsford BC, Lethbridge AB, North Vancouver BC and Bellevue WA.
About LocalWebRadio.FM
LocalWebRadio is an online business service wholly owned and operated by jambMEDIA Inc. It deploys business podcasts in a target community under the brand and web domain name http://www.LocalWebRadio.FM.
About jambMEDIA
jambMEDIA Inc. is a privately held company located in Surrey, BC Canada. It develops, markets and distributes its services to customers across Canada and the USA. All services are developed, owned and trademarked by the company. It operates dedicated web sites under the jambMEDIA banner to uniquely deliver LocalWebRadio, The School of Internet Marketing (http://www.theschoolofinternetmarketing.com) and smartLOCAL360 (http://www.smartlocal360.com) Professional Services.