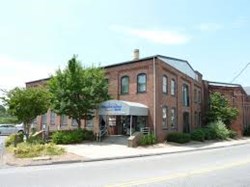 Mystic, CT (PRWEB) January 31, 2014
Clarity Quest Marketing announces that it has relocated to 12 Roosevelt Avenue, 3rd Floor, Mystic, CT 06355.
Clarity Quest is moving to The Mystic Packer Building, which is less than two miles from its previous location in Stonington, CT. The agency moved to gain a larger meeting space to better serve their increasing client base in the Northeast and to join partner creative and software development firms such as MResult.
"The historical building in the heart of downtown Mystic inspires the creative and technology companies who have offices here," said Christine Slocumb, president of Clarity Quest. "It is a visually-pleasing space that will provide a welcoming experience for employees and clients."
About Clarity Quest Marketing
Clarity Quest Marketing combines technology know-how with creativity and business acumen to provide marketing services to technology and healthcare companies across the US. Founded in 2001, Clarity Quest services companies in the healthcare, medical device, software, hardware and technical professional services industries. The agency's core areas are marketing strategy, online marketing, website design and outsource marketing. Clarity Quest has offices in Ann Arbor, Michigan, Connecticut and Seattle. http://www.clarityqst.com