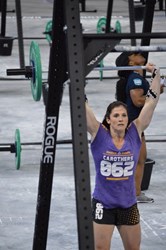 These products really help me bounce back fast and recover especially during competition time. They help me get stronger and look leaner.
Tampa, FL (PRWEB) February 10, 2014
Elite athletes are always looking for something to give them an edge on the competition. With professional athletes recently admitting to taking deer antler, questions about its legality have arisen. Deer antler velvet has recently created a buzz in the media, with several professional athletes admitting to using the supplement to help them overcome injuries and recover from intense and frequent training sessions.
Deer antler is now recognized as an all-natural, legal substance by the World Anti Doping Agency (WADA), whose comprehensive list of prohibited supplements serves as the international standard for identifying substances prohibited in sport. As stated on WADA's website Play True: "IGF-1 is a prohibited substance and has been included on the Prohibited List for years. On the other hand, very small quantities of IGF-1 can be found naturally in animal products (e.g. colostrums, deer antler velvet)." The United States Anti-Doping Agency (USADA), the authority on dietary supplements for professional sports leagues also recognized Deer Antler as a legal substance. As a steroid-free, legal, and all-natural supplement, Deer Antler is widely used and embraced by athletes for its superior ability to aid in recovery and enhance performance.
By the age of 25, the human body's ability to produce growth factors begins to diminish. That is why humans begin to shrink over time and it is more difficult to recover and build muscle. The raw antler contains nutritional and beneficial compounds within the velvet that helps supplement the lost growth factors that the body stops producing.
WADA also mentions in a statement, "Further, athletes are advised that, like other supplements, these products may be adulterated or spiked with substances not disclosed on the product label." TEN Institute's Deer Antler Velvet products are manufactured and distributed through TEN Institute, ensuring the highest quality and purest form of the product, assuring the athlete can rest assured there is no tampering of the Deer Antler.
Research has shown that Deer Antler Velvet contains natural growth factors that support recovery, rebuild damaged muscle tissue, reduces soreness, balance hormones, and improve energy levels. The IGF-1 and other growth factors found in antler are naturally occurring growth factors. The IGF-1 that is illegal for use by athletes is found in the synthetic, injectable form, which is not the case in TEN Institute's Deer Antler Velvet formulas.

Safely and effectively used by thousands of elite athletes worldwide
Deemed an all-natural, steroid-free supplement by WADA and USADA