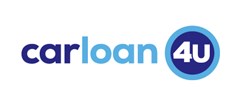 Macclesfield, Cheshire (PRWEB UK) 31 January 2014
Italian car maker Fiat has spent 30 years building the Panda and has recently produced over 500,000 units of the special 4 X 4 Antarctica models.
Now, ahead of the 2014 winter Olympic games, the manufacturer is sending out a team in a brand new Fiat Antarctica from Turin to Sochi, in a partnership with Vice Media.
With the help of Vice, the team of adventurers will be broadcasting their journey from across the south of Europe with the assistance of a Nokia 1520 and a 20MP Pureview camera.
On their journey, the four revelers will visit 16 locations on the way to Sochi. Stops will include Dracula's castle in Transylvania, the Potemkin Stairs in the Ukraine, Mont Blanc and Lake Geneva.
In each setting, the crew will be able to interview athletes and those are setting trends in the fashion and sports world.
Famous for its deadly, freezing climate, the brave drivers will come face to face with the Antarctic. The black and white Fiat Antarctica they are travelling in features 15-inch diamond alloy wheels, rear privacy glass and a 3-passenger backseat.
Car Loan 4U Director Ryan Dignan comments:
"Fiat are one of those car brands that have always been around, making some exceedingly good cars.
"The drivers in this challenge are setting off on an extremely brave adventure and it will be a real test to see how the Fiat Antarctica 4x4 really copes with the reality of low temperatures and challenging terrain.
"Normally when people are considering what 4x4 vehicle to buy, they opt for the obvious choices like a Land Rover, Audi or Toyota, but the new Fiat Panda Antarctica model really could be a serious option for those looking for a smaller 4x4 - if it proves its worth during the 2014 winter Olympic challenge."
Motorists looking to get their hands on a new or used car might want to consider their car finance solutions and as leading car finance providers, Car Loan 4U can help provide expert advice.
Car Loan 4U offers a wide range of car finance deals regardless of the customer's history or circumstances to give a fast decision on loan applications for new or used cars, which can be underwritten and approved in just minutes.
For further information, please visit http://www.carloan4u.co.uk.