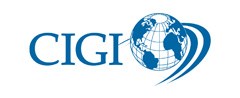 (PRWEB) February 01, 2014
In the ongoing effort to normalize relations between Kosovo and Serbia, the European Union (EU) should maintain its policy of 'constructive ambiguity,' according to a new report issued by The Centre for International Governance Innovation (CIGI).
In "A Fine Balance: The EU and the Process of Normalizing Kosovo-Serbia Relations," Dejan Guzina and Branka Marijan say that a fine balance, that considers interests among competing actors, is "key to the successful implementation of the [Brussels Agreement] and the normalization of relations." Moreover, the authors say that now is a "timely opportunity for the EU to lay the groundwork for the wider integration of the region, as well as tackle issues of organized crime and corruption that plague the Western Balkans."
Acknowledging that the Brussels Agreement will need buy-in from the local population in Kosovo as well as its and Serbia's government, Guzina and Marijan make the following recommendations:

As the term of EU foreign policy chief Catherine Ashton comes to an end, the EU's support and competence must be maintained through an equally competent and legitimate broker.
Serbia's recognition of Kosovo should be left incomplete in the short-term, in order to build confidence in the normalization process. The issue of recognition will be addressed in the long-term, as Serbia comes closer to joining the EU.
Confidence and security-building measures should be put in place by Kosovo and Serbia's governments. These should include security and equality protection for Serb populations, cultures and religious sites everywhere in Kosovo, provided by the Kosovar government. Serbia should strengthen the legitimacy of Kosovar institutions in the north of Kosovo by stating support for them, while favouritism along Serb-Kosovar lines should be stopped.
The European Union Rule of Law Mission in Kosovo needs to remain in Kosovo to oversee the process of normalization. Prematurely closing the office, as Pristina has asked to be done in 2014, would be detrimental to the region's security.
For more information on "A Fine Balance: The EU and the Process of Normalizing Kosovo-Serbia Relations," including a free PDF download, visit: http://www.cigionline.org/publications/2014/1/fine-balance-eu-and-process-of-normalizing-kosovo-serbia-relations. The report was produced by the project "The European Union and State Building in Fragile States (the Western Balkans)," which is supported by a 2011-2012 CIGI Collaborative Research Award.
ABOUT THE AUTHORS:
Dejan Guzina is associate professor and chair of the Political Science Department at Wilfrid Laurier University. An expert in comparative democratization and ethnic politics, his work has been published in several international journals. His current research is on state and nation building in the Western Balkans (Bosnia-Herzegovina, Serbia, Montenegro, Kosovo and Macedonia).
Branka Marijan is a Ph.D. candidate in global governance at Wilfrid Laurier University, based at the Balsillie School of International Affairs. Branka's research focusses on the interaction of international organizations, norms and values with local identities and perceptions in the post-conflict societies of Bosnia and Northern Ireland.
MEDIA CONTACT:
Kevin Dias, Communications Specialist, CIGI
Tel: 519.885.2444, ext. 7238, Email: kdias(at)cigionline(dot)org
The Centre for International Governance Innovation (CIGI) is an independent, non-partisan think tank on international governance. Led by experienced practitioners and distinguished academics, CIGI supports research, forms networks, advances policy debate and generates ideas for multilateral governance improvements. Conducting an active agenda of research, events and publications, CIGI's interdisciplinary work includes collaboration with policy, business and academic communities around the world. CIGI was founded in 2001 by Jim Balsillie, then co-CEO of Research In Motion (BlackBerry), and collaborates with and gratefully acknowledges support from a number of strategic partners, in particular the Government of Canada and the Government of Ontario. For more information, please visit http://www.cigionline.org.
-30-