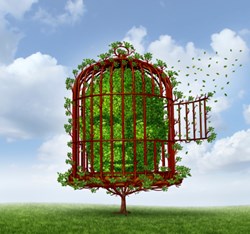 Lenses (and minds) out of focus want to focus.
Charlotte, NC (PRWEB) January 31, 2014
Web-based research and service group, Oyea 2 Enterprises, LLC, shifts gears in its investigation of health-wealth-happiness by releasing a second video post entitled "Healing". The original piece will go live on February 4th. As promised, Oyea 2 continues its media barrage by creating print, audio, and video formats of its blog content.
"Transformation is a journey. The destination is not always clear, yet the process of positive growth requires consistent information input. OYea 2 will continue to pursue its mission passionately. 'The rising tide raises all boats'. This video article is another look at how we can position ourselves in the grand scheme. We believe lenses (and minds) that are out of focus want nourishment and guidance. Let's keep the dialogue lively." --Gerald Woodson, director of OYea 2 Enterprises, LLC.
Oyea 2 Enterprises, LLC began its service to the Charlotte, NC community in 1984 as Oyea Music (BMI), a recording studio for solo musicians. Through the years, the mission has mushroomed to include composition, audio post–production, and video production. Since 1995, Woodson has engaged in self-disciplinary study of customer service and technical support. In the growing internet marketing space, transformations continue and the demands for ongoing education push the envelope more each year. For the last 21 months, Oyea Music has been focused on expanding its marketing efforts online. Consolidating its music, video, research, and writing expertise into one business entity, Oyea 2 Enterprises, LLC is the unified product engine.
The FEAR Series and its multi-media assault steps forward with "Healing". Articles exploring "emancipation from the emotion" are accompanied by audio-video montage, infographic, and photographic vignettes. The two primary messages of the series are: fear need not signal a crisis and fear (as debilitating stress) need not be followed by paralysis. To that end, the FEAR Series presents a comprehensive study intended to stimulate those it reaches. As health-wealth-happiness is the guiding theme, self improvement, awakening, and spiritual growth are compatible topics. It is all personal development. The goal is a life balanced.
To view previous releases, visit http://vimeo.com/76970531 and http://vimeo.com/85104572 . More valuable info can be found at http://oyea2.com as well.
About OYEA 2 Enterprises, LLC:
The mission of Oyea 2 Enterprises, LLC is to provide quality information on the pursuit of health, wealth, and happiness for raising self-awareness worldwide.
The vision is to express the mission through the distribution of information products (literature, music, and video) and related services.