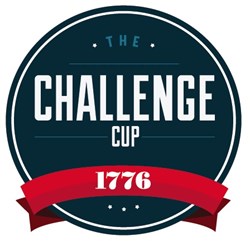 Washington, DC and Cape Town, South Africa (PRWEB) February 03, 2014
Today, 1776, an incubator platform located a few blocks from the White House, in partnership with 88 mph, a startup seed fund and accelerator based in Nairobi and Cape Town, announced the winners of Challenge Cup for the Cape Town, South Africa region.
Challenge Cup is a startup competition spanning 16 cities around the world and culminating in Washington, D.C. to find the world's most promising startups tackling education, healthcare, energy, and city challenges.
Eighteen startups, distilled from thirty regional applications, competed on February 1 event with more than 100 attendees. The competitors also participated in an accelerator program for the two days preceding the competition.
"As host to Africa's only Challenge Cup competition, Cape Town has shown a tremendous amount of talent and entrepreneurial energy from all over the region," said Evan Burfield, co-founder of 1776. "The night's presentations demonstrated real passion for solving critical issues across all categories and will be major contenders to watch at the May Festival."
In addition to Evan Burfield, co-founder of 1776, the competition judges included members of the Pearson team; Dr. David Green, Executive Management Consultant, Benguela at EOH; and George Gabriel, Director, Daddy.O. The regional winners include:

Education: Squirrelthat - A note-taking platform that allows users to capture their learning immediately on any device. They later can choose what they want to do with it—including share it with groups of similar interests.
Energy: Khaya Power - Provides small amounts of power to those still living on the paraffin grid by means of a portable battery with a charging station that makes use of grid or solar power.
Healthcare: Anasodiabitiz - A tool for patients with diabetes and their doctors to track patient's lifestyle, health, and nutrition data in order to provide custom treatments that improve outcomes.
Smart Cities: Mellowcabs – An electric pedicab that cheaply and efficiently transports people within towns or cities.
The next Challenge Cup competition will be held in Tel Aviv, Israel on February 6 and Beijing, China on February 19. New Delhi, India and San Francisco, CA will close out the regional competitions at then end of February. All finalists will meet in Washington, D.C. for the May Festival to compete in each category as well as the overall winner of the competition. Challenge Cup Global Partners include: U.S. Chamber of Commerce, District of Columbia, Pearson, TechCocktail, iStrategyLabs, Microsoft, and The Aspen Institute.
To be accepted, companies must be less than three years old, have less than $3M USD in revenue to date, have a scalable product or service already in the market, evidence some level of traction (active users, enterprise customers, or revenue), and have raised less than $1.5M USD in capital. Companies can apply on http://challengecup.1776dc.com/apply.
About 1776
1776 is a major initiative focused on helping entrepreneurs seeking to reinvent our lives as citizens. Located just blocks from the White House, 1776 convenes and accelerates startups from around the world by connecting them to the political, intellectual, social and financial capital that make Washington, D.C. unique. Visit http://www.1776dc.com or @1776dc on Twitter for more information.