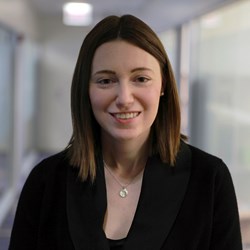 'Kate Walker joins Tutor.com to run strategy and corporate development after spending eight years at Kaplan, Inc. She will be instrumental in growing Tutor.com's business.' - Mandy Ginsberg, CEO of Tutor.com
New York, NY (PRWEB) February 06, 2014
Tutor.com, the largest online tutoring service in the US announced today that Kate Eberle Walker has joined the company as Senior Vice President of Strategy and Corporate Development. Walker is a leader in education with 15 years of experience advising, acquiring and investing in education companies. Over the last 12 years, Tutor.com has delivered 10 million sessions focusing on institutional markets including serving military students, as well as libraries and universities across the US. After being purchased in 2013 by IAC [NASDAQ: IACI], Tutor.com is expanding its services to reach parents and students directly and Walker will lead all of Tutor.com's Strategy efforts toward this goal.
Walker comes to Tutor.com after spending eight years at Kaplan, Inc. where she personally worked on more than 50 acquisitions and venture investments. Before Kaplan, she advised education and media companies as part of the Investment Banking team at Goldman Sachs.
"Our goal is to have a big impact on the lives of students across the US throughout their academic journey. Whether a student is taking the challenging AP physics course or is simply stuck on an algebra problem, we want to be there to help," states Mandy Ginsberg CEO, Tutor.com. "And as we grow our business and expand our services, we are thrilled to welcome Kate, who has 15 years of experience in the education space. She will be an instrumental part of the future of our business."
Walker has been on the Board of several education technology companies including ExecOnline, Straighterline and Treehouse. She has an MBA from Harvard Business School and holds a BS in Finance and Accounting from Georgetown University.
About Tutor.com
Tutor.com is the largest online tutoring company with a community of more than 3,000 expert tutors and more than 10 million one-to-one tutoring sessions completed. Professional tutors are available 24/7 in 40+ subjects, including AP courses and SAT/ACT test prep. Ninety percent of students who use Tutor.com get better grades, feel more confident and complete their homework on time. Tutor.com, an operating business of IAC [NASDAQ: IACI], powers tutoring and homework help programs for the Department of Defense: thousands of public libraries, school districts, colleges and universities; and the states of Alabama, Alaska, Louisiana, Montana, North Dakota, Rhode Island and the District of Columbia.