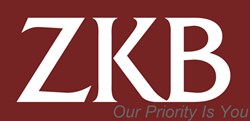 The nationally-recognized pharmaceutical drug and device attorneys at Zoll, Kranz & Borgess are now available to answer questions
Toledo, OH (PRWEB) February 07, 2014
Men are often prescribed testosterone treatment for reasons such as low testosterone, decreased sexual activity and reduced bone density. Some men have even been prescribed testosterone as an anti-aging treatment. Whatever the reason there has been serious adverse side effects associated with the treatment.
According to the Testosterone JAMA study in 2013, men have experienced cardiovascular disease, heart attacks, strokes, blood clots, prostate cancer, and even death. Secondary exposure is also a problem associated with testosterone treatment. This means a child or significant other can come in contact with the treated area and experience side effects. Inappropriate changes in genital size or development of pubic hair or libidos in children, or changes in body hair distribution, significant increase in acne, or other signs of virilization in adult women are all adverse symptoms a child or woman can experience.
The testosterone industry has grown to be a billion dollar industry with AndroGel® being the most well known drug being used. There are many other products available causing the symptoms already mentioned.
The nationally-recognized pharmaceutical drug and device attorneys at Zoll, Kranz & Borgess are now available to answer questions and to complete a case evaluation for those who believe they have a claim for the testosterone lawsuit. The toll-free number is 888-841-9623 and we also offer live chat services 24/7 on our website.