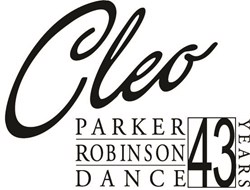 Denver, CO (PRWEB) February 07, 2014
Fans of Denver's renowned Cleo Parker Robinson Dance performances are in for a special blend of nostalgia and modern dance with this year's "CLEO ON CLEO: Voices of Yesterday and Tomorrow." Audiences will enjoy tributes to the late South African president Nelson Mandela and American civil rights icon Dr. Martin Luther King Jr., as well as classic works including one created in collaboration with the celebrated American poet Dr. Maya Angelou.
CLEO ON CLEO includes the world premiere of "Madiba's River," a tribute to the late Nelson Mandela, former president of South Africa and anti-apartheid activist. Mandela was afforded the title Madiba, based on his tribal traditions, inspiring Ms. Parker Robinson's "Madiba's River," a work designed to express the power and healing of the spiritual, emotional and political rivers of change in today's South Africa.
Excerpts will be presented from "Spiritual Suite," a ballet which has received critical acclaim worldwide and is considered by many to be Robinson's signature master work. This powerful suite, rooted in the traditions of African-American spirituals, features profound portraits of joy and sorrow, despair and triumph. "Spiritual Suite" was inspired by Ms. Parker Robinson's early childhood in the gospel church in Dallas, Texas and is dedicated to Rev. Dr. Martin Luther King Jr.
The evocative work "Lush Life," also reflects on the complexity of the human condition with a far more secular tone, is a collaborative work created by Robinson and Dr. Maya Angelou, based on the richly diverse writings of Angelou.
In celebration of Black History Month, a collaborative performance of "Sometimes I Feel Like a Motherless Child" will feature the vocals of Art Jones, Spirituals Project Founder, and LaTanya Hutchins, Spirituals Project Executive Director, with Ms. Parker Robinson and CPRD Ensemble member, Chris E Page, dancing the title role together. This is the first such collaboration between the two organizations' Founding directors.
Additionally, audiences will enjoy the Denver premiere of Ensemble Assistant Artistic Director Winifred R. Harris' work, "When Wet Came to Paper," a quintet dedicated to the artistic brilliance of former Cleo Parker Robinson Dance Ensemble member Curtis Frasier, who performed with the Ensemble for more than 19 seasons.
Performance Locations, Dates and Times:
Friday, February 22 at 7:30 p.m.
Saturday, February 23 at 2:00 p.m.
Cleo Parker Robinson Theatre
119 Park Avenue West, Denver, CO 80205
To purchase tickets call 303.295.1759 x13 or buy online at cleoparkerdance.org
Friday, February 28 at 7:30 p.m.
Saturday, March 1 at 7:30 p.m.
Lakewood Cultural Center
470 South Allison Parkway, Lakewood, CO 80226
To purchase tickets call 303.987.7845 or buy online at Lakewood.org/Tickets
Ticket Prices:
Single Adult tickets $25.00
Seniors (62 +) $22.50
Students $15.00
12 and under $12.00
Groups of 15 + $20.00 for each adult ticket
About Cleo Parker Robinson Dance
Celebrating its 43rd season, CPRD is a 501 (c) (3) non-profit, multi-cultural performing arts organization in Denver, Colorado founded by executive artistic director and choreographer Cleo Parker Robinson in 1970. Ms. Parker Robinson leads a professional dance Ensemble, Youth Ensemble, a School of Dance, an International Summer Dance Institute, a 300-seat theatre that bears her name and a myriad of community outreach programs. Ms. Parker Robinson has taught and performed with her Ensemble in Iceland, Singapore, Hawaii, Nassau, Belize, Israel, Egypt, Turkey, throughout Europe and the African continent. In 2005, Ms. Parker Robinson received a Kennedy Center Medal of Honor during the Center's "Masters of African American Choreographers" series. In 2011, she was voted an Honorary Lifetime Trustee of the Denver Center For the Performing Arts and was inducted into the Denver and Colorado Tourism Hall of Fame. In 2013, she was honored to produce and present, for the first time in the United States, the incomparable "Southland," a masterpiece of the immortal Katherine Dunham. CPRD represents one of the largest arts institutions in the Rocky Mountain region, serving more 60,000 people each year. Visit http://www.cleoparkerdance.org for more information.