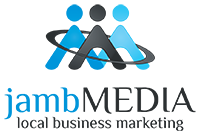 A powerful online marketing strategy for our new Vancouver business.
Vancouver, BC (PRWEB) February 07, 2014
jambMEDIA Inc. is pleased to announce it has partnered with Martin Brothers Funeral Chapels BC to deliver a full set of communication services designed to promote its newest funeral home in Vancouver, BC.
The Martin Brothers name is well-established in Western Canada with a 107-year tradition helping families in need. The launch of its new and innovative Funeral Arrangement Centre on Vancouver's West Side required a fresh approach in order to quickly establish the Martin Brothers brand for the Vancouver region.
'I was very happy to place my trust in jambMEDIA to deliver a powerful online marketing strategy for our new Vancouver business,' states Dale Martin Jr., President of Martin Brothers Funeral Services. 'This will allow us to speak to our community in a direct yet personal manner. Our brand will be reflected using personal and informative content services to communicate our core values and affordable family funeral services,' says Dale Martin Jr.
Martin Brothers' new Vancouver location is at Dunbar and West 18th. Unlike the old funeral parlour, this has a serene but fresh atmosphere that welcomes families to plan their funeral service.
Unique to Martin Brothers Funeral Services is the "Ceremony at Sea". Martin Brothers can arrange a family cruise on their motor yacht, "Pacific Ceremony", for a time of family gathering, or a sail into Vancouver waters to scatter a loved one's cremated remains at sea. They mark the exact spot where this takes place and the family is presented with a permanent plaque that shows them where their loved one was committed to the sea.
'Our communication and brand building services are a perfect fit for Martin Brothers as they seek to grow their Vancouver Funeral Home business,' states Mike McLean, CEO of jambMEDIA Inc. "We value their partnership and commitment to us as we deliver high value online web marketing strategies and services.'
About Martin Brothers Funeral Chapels BC Ltd.
The Vancouver business is fully owned by Martin Brothers Funeral Homes based in Lethbridge, Alberta. The company operates funeral homes in a number of communities in BC and Alberta. The Vancouver operation and format is a company first with its kiosk store front approach and ability to perform ceremonies at sea. The Vancouver location web site is http://www.mbfunerals.com/vancouver
About jambMEDIA Inc.
jambMEDIA Inc. is a privately held company located in Surrey, BC Canada. It develops, markets and distributes its communication services to customers across Canada and the USA. All services are developed, owned and trademarked by the company. It operates dedicated web sites under the jambMEDIA banner to uniquely deliver LocalWebRadio, The School of Internet Marketing (http://www.theschoolofinternetmarketing.com) and smartLOCAL360 (http://www.smartlocal360.com) Professional Services.