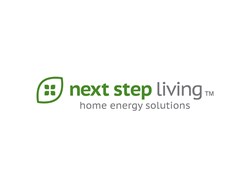 "We are honored to bring together candidates, people who've embarked on green-collar careers and leaders in the energy community for what should be a very interesting discussion." - Geoff Chapin, Founder & CEO, Next Step Living
Boston, MA (PRWEB) February 07, 2014
Next Step Living™, New England's leading provider of whole-home energy solutions, today announced that it will host the first Massachusetts gubernatorial candidates forum on clean energy and jobs on Feb. 13 at 10 a.m. at the Boston Design Center.
"Massachusetts is an innovative leader when it comes to progressive policies and programs promoting energy and energy efficiency. This forum offers a unique opportunity for candidates to share their views on the role of government in this sector's continued growth and development of jobs," said Geoff Chapin, founder and CEO of Next Step Living. "We are honored to bring together candidates, people who've embarked on green-collar careers and leaders in the energy community for what should be a very interesting discussion."
Moderated by Bob Buderi, founder, CEO and editor in chief of Xconomy, the invitation-only forum will include:

Joe Avellone, senior vice president, Parexel International
Don Berwick, MD, pediatrician and a senior fellow at the Center for American Progress; former administrator, Centers for Medicare & Medicaid Services
Martha Coakley, attorney general, Massachusetts
Steve Grossman, treasurer and receiver-general, Massachusetts
Juliette Kayyem, former assistant secretary for intergovernmental affairs at the Department of Homeland Security
According to a recent Massachusetts Clean Energy Center report, 2013 was the third straight year of double-digit growth in the Commonwealth's clean-energy economy. Almost 80,000 Massachusetts residents work for 5,557 companies in the clean-energy sector. That represents 11.8 percent growth over 2012.
Tweet us @NextStepLiving using the hashtag #CleanEnergyForum. You can also follow the livecast during the event at NextStepLiving.com/CleanEnergy. (This link will be live Feb. 13.)
About Next Step Living
One of the fastest growing companies in the country, Next Step Living™ is the leading provider of whole-home energy solutions. Headquartered in Boston's Innovation District, Next Step Living makes it easy and affordable for people to live in homes with a low environmental impact. A one-stop service provider for informed advice, funding guidance and expert work, Next Step Living partners with more than 400 municipalities, civic organizations, leading corporations and utility companies to deliver energy-efficient and environmentally friendly solutions for better living. Since 2008, Next Step Living has helped New England homeowners achieve almost $15 million in energy savings, which is expected to grow to more than $70 million in the next five years. Next Step Living makes our world better. Please visit NextStepLiving.com for more information.