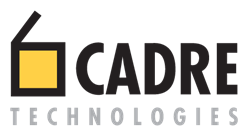 3PL's must have strong information integration capabilities in order to add value across all fulfillment models.
Denver, CO (PRWEB) February 11, 2014
Warehouse management systems provide complete solutions for managing order fulfillment for the varying complexities of multiple shippers, but they cannot provide all of the market reach and execution beyond the four walls. That's why Cadre Technologies has partnered with industry leading partners to manage the retail supply chain and advanced parcel shipping.
Cadre has recently completed its development and partner certification for the SPS Commerce Universal Network, a single integration point for sending and receiving electronic orders and advanced shipment notifications. The single integration point allows Cadence users to connect to the SPS Commerce retail and supplier network to access thousands of trading partners for a more nimble and efficient supply chain.
"The SPS Commerce interface essentially pre-wires Cadence to thousands of retailers and shippers," explained Joe Peters, CEO at Cadre. "This significantly reduces the time and expense of mapping individual trading partners and makes it much easier to bring on new 3PL and distribution accounts."
"3PLs must have strong information integration capabilities in order to add value across all fulfillment models," said David Novak, Executive VP at SPS Commerce. "Cadre now has the ability to help them develop this competence with a single point of integration from the Cadence WMS to the vast SPS Commerce network of retailers, distributors and manufacturers."
Cadre also has built a powerful interface to ADSI's Ship-IT™ multicarrier parcel system which executes high volume parcel and LTL shipping from the Cadence warehouse system. The shipping integration provides multiple ways for merging the picking and shipping processes to process higher volumes of orders into the omni-channel marketplace.
"Today's shippers want to move shipment planning and execution up to a much earlier point in the supply chain execution process in order to better control costs and service levels. Our integrated WMS/TMS solution addresses this challenge and much more," said Bob Fischer, CEO of ADSI.
The best of breed partner extensions to Cadence provide an end-to-end capability that spans all activities that occur from the time an order is entered until it is delivered. Scope of the system also extends from a 3PL or distribution company in multiple channels including pallets and cartons to retail and individual parcels to consumers, all from the same warehouse system.
"Our order to delivery capabilities fills many gaps that have frustrated 3rd party warehouses and distribution facilities for many years," said Peters. "It incorporates all of the warehouse functions to handle dynamic, complex and variable situations in modern warehouses."
About Cadre Technologies
Cadre Technologies is a leading provider of warehouse management software for fulfillment, logistics and manufacturing companies and is the largest software provider to the third party logistics (3PL) industry in North America. Cadre delivers warehouse management and logistics visibility tools including: Cadence WMS and Fulfillment System; Accuplus WMS; and LogiView Visibility and Integration. The company is headquartered in Denver, Colorado, with locations in Lenexa, Kansas and Baltimore, Maryland. Learn more about Cadre Technologies at http://www.cadretech.com.
About ADSI
Advanced Distribution Solutions, Inc. (ADSI) is an industry-leading provider of flexible logistics management solutions. ADSI's solutions include Ship-IT, a multi-carrier transportation management solution for domestic and export shipping. With Ship-It multi-carrier shipping, you can automatically compare carriers for rates, transit times, routes and delivery options and generate domestic and international shipping documents. Founded in 1997, ADSI's customers include 20000+ installed sites located in the U.S., Canada and internationally. To learn more, visit http://www.adsionline.com or call 877-755-2374.