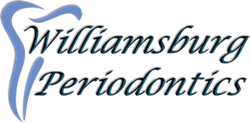 Williamsburg, VA (PRWEB) February 10, 2014
Dr. Michael Schroer of Williamsburg Periodontics offers periodontal maintenance to help patients who are focusing on improving their oral health this New Year. People who follow a regular schedule for periodontal maintenance can usually prevent gum disease from occurring again, but for patients who notice symptoms of the condition such as bleeding gums, Dr. Schroer also provides other options for periodontal treatment in Williamsburg, VA.
Periodontal maintenance is a preventive treatment that can benefit people who have already suffered from gum disease and people who face an enhanced risk of developing the condition. Periodontal maintenance is not a substitute for good oral hygiene habits, and it is not just for patients who do not make oral hygiene a high priority. A typical periodontal maintenance session involves a tooth cleaning and examination to detect potential future health problems.
A regular routine of periodontal maintenance offers patients many benefits. While people who have already suffered from gum disease understand its negative consequences, people who are at risk of developing the disease for the first time may not. Gum disease can cause or contribute to gum pain, gum recession, bleeding gums, tooth loss, and bone loss. Additionally, research suggests that people with gum disease have a heightened risk for serious health problems ranging from stroke to heart disease. People who routinely visit Dr. Schroer for periodontal treatment in Williamsburg, VA, can mitigate these significant risks.
The frequency and extent of periodontal maintenance differs for each patient. Dr. Schroer evaluates factors like the type of periodontal disease, the way that the disease was treated, and the hygiene habits of each individual to determine the best treatment. If patients develop signs of gum disease like bleeding gums, Dr. Schroer may recommend a different course of treatment to stop the condition from progressing. Patients who are ready to improve their oral health or who need more information on periodontal treatment in Williamsburg, VA, are invited to call Dr. Schroer's office today.
About the Practice
Williamsburg Periodontics is a periodontal practice offering patients personalized dental care in Williamsburg, VA. Dr. Michael Schroer has been practicing dentistry for over 22 years. He received his undergraduate degree from the University of Missouri and he graduated from Dental School at the University of Missouri. He earned his degree in Periodontics from the University of North Carolina – Chapel Hill. Dr. Schroer is part of one percent of dental professionals providing the LANAP FDA cleared laser procedure for gum disease and periodontal treatment. To learn more about Williamsburg Periodontics and their dental services, visit their website at http://www.williamsburgperiodontics.com and call 757-645-9565.