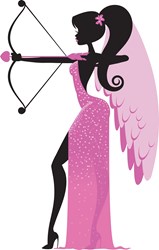 Love is all you need.
Philadelphia, PA (PRWEB) February 10, 2014
February is one of the busiest times of the year at PsychicsForetell.com. "I'd say about 8 out of 10 people call our psychics to ask about their love life, so around Valentines Day we get very busy," says one of Foretell's customer service reps Laura.
Normally, Foretell features two weekly blogs on their website under their psychic blog page. The staff decided in the spirit of the upcoming holiday, they would spread a little love and help give their readers some ideas on ways to keep the love alive in their readers relationships.
The staff will feature blogs ranging from inexpensive date night ideas, DIY gift ideas, recipes, and a few more special blogs that will be great reads for everyone. "We are writing these blogs for all audiences. I'm a big Parks and Rec fan - with Amy Poehler, and her character Leslie celebrates what she calls 'Galentines Day' with all her gal pals the day before Valentines Day." says another rep. "So I will be writing one along those lines on how to do a perfect 'Galentines Day'."
PsychicsForetell.com has been one of the most trusted sites for the past two decades. Their renowned psychics have been giving expert readings in love, relationships, career, finances, astrology, lost objects, past lives and more.