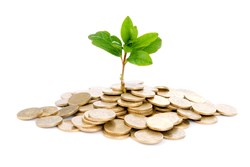 Realtors have a firm grasp on clients who purchase property on an individual basis—but should also know the benefits of learning how to relate to investors who use real estate to build income in self-directed IRAs.
Atlanta, Georgia (PRWEB) February 10, 2014
Experts estimate only five percent of the $5+ trillion in assets are held in self-directed IRAs. However, as the power of self-direction becomes more common, Advanta IRA Administration and other self-directed IRA administrators expect that number to increase. Self-directed IRAs allow account owners total control over choosing their own investments and the freedom to use alternative investments to build wealth in self-directed IRAs.
The pool of alternative investments is broad as well as deep. Things such as precious metals, foreign exchange, LLCs, private lending, tax liens and certificates, and many other options are allowed as assets in self-directed IRAs and other savings plans. While diversity is encouraged and traditional investments such as stocks, bonds, and mutual funds are held as assets in self-directed accounts, the most popular alternative investment within self-directed IRAs is real estate. In fact, those who hold real estate in an IRA commonly call their plan a "real estate IRA."
Real estate has long been considered a solid investment for portfolios. The right property can be rehabbed and flipped, used as a rental, or held for some time to garner income when it is sold at a later date. "Realtors have a firm grasp on clients who purchase property on an individual basis—but should also know the benefits of learning how to relate to investors who use real estate to build income in retirement accounts," says Jack Callahan, Managing Partner of Advanta IRA Administration.
Learning the ins and outs of self-directed IRAs enables realtors to cultivate an entirely new client base other than the typical individual looking for a home. "With over $5 trillion in assets being invested in IRAs across the nation and the power of self-direction being employed by investors, realtors can leverage their knowledge to help clients tap into this market," says Callahan. Doing so can potentially boost their property sales, increase commissions, and make for a profitable relationship for all involved.
Advanta IRA Administration does not sell investments or offer investment advice. Instead, Advanta IRA holds weekly events at no cost to investors and other professionals who want to learn about self-directed IRAs and the alternative investments that can be held as assets in these accounts.
Realtors are encouraged to take advantage of a lunch and learn event held by Advanta IRA in Thomasville, Georgia, on February 14th—at no cost—to increase their knowledge about self-directed IRAs so they can better serve both current and potential clients.
Event: Lunch & Learn – Tap into Trillions: Real Estate in an IRA
Date: February 14, 2014
Time: 11:45am - 1:00pm
Location: The Plaza Restaurant, 217 S. Broad St., Thomasville, GA 31792
Cost: No charge, lunch is provided
Register: By 5:00pm on February 13th, by contacting Debbie Blanar at 678-513-8913 ext. 1152 or by emailing her at dblanar(at)advantairagroup(dot)com.
About Advanta IRA Administration
Advanta IRA Services, located in Largo, Florida, has been in operation for over 10 years, providing administrative service to owners of self-directed retirement accounts throughout the Tampa Bay and Sarasota, Florida regions. Advanta IRA Administration offers a second location serving the Atlanta, Georgia area and surrounding regions. Both offices are managed by Jack Callahan, J.D., CFP™. Advanta IRA offers classes, seminars and other educational tools designed to assist clients and other investors in managing self-directed IRAs by investing in real estate, notes, private placements and other non-traditional assets that have the potential to maximize retirement earnings on a tax-free or tax-deferred basis.