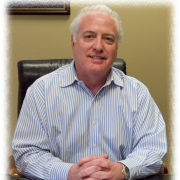 Patients will surely have a remarkable experience under the care of Dr. Peters. His knowledge and professionalism in handling different issues is very impressive and he always gives the best quality of service when it comes to your sleeping problems.
Washington DC (PRWEB) February 11, 2014
Dr Jon D Peters MD released a new video describing its business and best industry practices recently. The video is meant to describe the business and industry best practices for Reston VA Neurologist and Fairfax VA Neurologist.
Neurology is a medical specialty demanding, dedication specialized medical knowledge and training. Neurologists are the true diagnosticians of the medical world. Referring physicians, patients and their families rely on neurologists for their unique skills and capabilities. The human nervous system is complex and the diseases affecting it are often difficult to diagnose and treat. That's why a skilled and experienced neurologist can make all the difference in a patient's medical care.
Dr. Jon Peters brings more than a quarter century of hands on experience to each and every patient. Serving Reston, Fairfax, Loudoun and the surrounding Washington DC Metropolitan area, Dr. Peters provides a full spectrum of neurological services while specializing in Multiple Sclerosis, migraines, epilepsy, electromyography sleep disorders, neurovascular medicine, balance disorders, traumatic brain injury/concussion and general neurology.
If you are in need of expert diagnosis and care in the field of neurology or sleep dysfunction in Reston and Fairfax, VA, please call (703) 478-0440 to schedule an appointment with Dr Peters today or visit http://www.nscplc.com/biopeters.html.