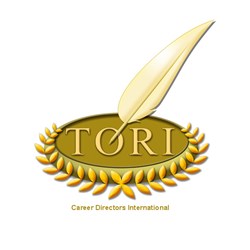 The TORI competition is recognized as an exclusive, one-of-a-kind industry opportunity. It draws the best resume writers from around the world to compete to prove their skills as top resume writers.
Melbourne, FL (PRWEB) February 12, 2014
Career Directors International (CDI) launched the Toast of the Resume Industry (TORI) awards competition 13 years ago. The goal of the competition was to create a benchmark for professional resume writers to aspire to and challenge themselves to attain. The competition rapidly became recognized as an exclusive, one-of-a-kind industry opportunity. Almost overnight, it began to draw the best resume writers from around the world to compete to prove their skills.
CDI president, Laura DeCarlo, says, "As an organization committed to forging a path for resume excellence, it has been nothing short of phenomenal to watch the evolutionary jumps in quality, writing, branding, and design within the entries each year. CDI is proud to provide such an opportunity for resume writers to strut their stuff."
There is also no questioning the value of a TORI award. The TORI award has become known as the most prestigious qualification that a professional resume writer can attain. CDI has seen their members become almost overnight success stories as both awards and nominations boosted their credibility, visibility, and desirability to job seekers. Amy Adler of Five Strengths Career Transition Experts is a perfect example as she states, "The TORI award was a game-changer for my business. Almost immediately, I had more engaged clients from the market that I am continually seeking to attract."
Through the TORIs, competitors will enter their best fictionalized samples of professional resume writing in nine separate categories. This year, CDI has once again made changes to the categories to ensure the competition stays fresh and modern. The 2014 categories include resumes for information technology, sales, healthcare/medical, accounting/finance, executives, and new grads, as well as creative styled resumes and cover letters.
From each category of anonymous entries, five nominees are selected by a panel of judges, all certified resume writers and many former TORI winners. A second panel of highly-qualified and certified resume writers and former award winners will then select the first, second, and third place winners in each category, resulting in 45 nominees, and 27 winners.
The 13th annual TORI competition will remain open until Wednesday, June 18, 2014. CDI encourages both resume writers and job seekers to visit their TORI Award page to learn more about the competition. At this time, all winning resumes from 2006 to 2013 can be viewed on CDI's winner's page.
Job seekers can also access a number of free resources at CDI's Job Seeker Center which range from information on how to select a career professional to informative videos and articles on topics from job search and resume writing to interviewing and career change.
About CDI: Career Directors International – http://www.careerdirectors.com
CDI is a global membership-based organization of career coaches, resume writers, and other career professionals who seek to position themselves as industry leaders who make a difference while making an exceptional living. CDI fosters a rich, dynamic, and empowering environment for growth, professional development, career satisfaction, and industry credibility for its members.