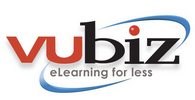 Los Angeles,CA Toronto,ON (PRWEB) February 13, 2014
New Online Course on Strategic Cost Management is Key to Profitability
Vubiz is excited to announce a new Elearning Program on Strategic Cost Management; the new framework that is revolutionizing accounting for businesses.
Vubiz President Jim Rapino says the demand for this course comes from a changing business environment and a demand for more efficiency. "Costs must be reduced, but in a strategic way." Rapino adds "Strategic cost management is the application of cost management techniques so that they simultaneously improve the strategic position of a firm and reduce costs."
The new elearning program at Vubiz.com called Strategic Cost Management focuses on the strategic process and how it can help an organization define and achieve its primary objectives. The three modules in the program include: the costing methods adopted in response to changes in the global marketplace and the business environment; target costing and the information systems implications for the adoption of target costing; and how the role of the Management Accountant has evolved to include process and strategy decision-making. There is a final exam and certificate.
Rapino said that any company or non-profit would benefit from this course as it helps achieve objectives. Adds Rapino, "By implementing a strategic cost management program, businesses can not only lower their costs but also create a strategic competitive advantage."
Vubiz is an award-winning elearning company with unbeatable pricing, quality online courses and outstanding customer service. Vubiz has recently won awards from Brandon Hall and Elearning Media for Best of Compliance Elearning.