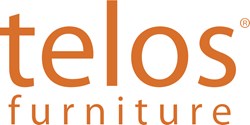 Greensboro, North Carolina (PRWEB) February 14, 2014
Telos Furniture and its inline brand Dillon Furniture Group are pleased to announce that Chris Chan has joined our team to represent Telos Furniture and DFG in the Pacific Northwest. Chris comes to telos furniture, llc and DFG with many years of experience in the hospitality sales and design industry.
His office is in Foster City, California where he resides with his wife and children. His territory will be northern California, Oregon and Washington State.
Telos furniture llc and its inline brand DFG~Dillon Furniture Group are custom and inline hospitality guest room case good manufacturers whose factories both domestically and overseas have been building premier hospitality furniture for over 20 years. Our balanced approach of US factory ownership, along with a senior management staff with over 60+ years of sourcing expertise and domestic plant management, allows us to provide a unique experience of hospitality case good production both here in the US and abroad.
Telos furniture, llc and DFG are committed to respect our customers time, design, strict engineering excellence, with precise management support and sound environmental decisions.
RHahn Holdings, LLC
http://www.rhahnholdings.com
telos furniture, llc and dillon furniture group
http://www.telosfurniture.com
http://www.dillonfurnituregroup.com
1207 lakewood drive
greensboro, north carolina 27410
336-851-0814 (EST)
Chris Chan, Manufacturer's Representative
Chris Chan Associates llc
Foster City, CA 94404
650-504-6018 Mobile
650-372-9751 Fax