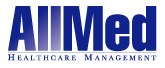 Portland, OR (PRWEB) February 14, 2014
Molecular diagnostic testing, which analyzes thyroid nodule FNA biopsy specimens, is rapidly emerging as a useful tool for evaluation of cytologically indeterminate thyroid nodules that otherwise would require diagnostic surgery. If benign, the negative predictive value of the Afirma Gene Expression Classifier may help "rule out" thyroid cancer, while the Asuragen Molecular Panel may help instead to "rule in" a thyroid cancer, allowing patients to undergo a single up-front total thyroidectomy.
During a recent webinar hosted by AllMed Healthcare Management, Dr. Josef Vesely, internist and endocrinologist, discussed nodular thyroid disease testing and diagnosis, focusing on the currently available molecular diagnostic tests for the evaluation of thyroid nodule fine needle aspiration (FNA) specimens—the Asuragen Molecular Panel and the Afirma Gene Expression Classifier. Dr. Vesely stressed that these tests can not only help patients avoid unnecessary surgery, but also allow for more comprehensive surgical treatment of aggressive disease at the outset rather than requiring additional surgery later on.
Current practice guidelines for thyroid nodules recommend evaluation with ultrasound, followed by FNA biopsy for most clinically significant thyroid nodules. According to Dr. Vesely as many as one third of diagnostic FNA biopsies remain indeterminate and most of these patients undergo surgical resection. Ultimately, the majority of these nodules are found to be benign on final surgical pathology.
Many health plans cover molecular diagnostic testing for stated indications. For example, Afirma is often covered for assessing FNA samples from thyroid nodules that are indeterminate. However, some plans do not cover testing, stating that molecular markers in fine needle aspirates of the thyroid are considered investigational for all applications and that investigational services or procedures are not covered.
Currently, with regard to commercially available molecular diagnostic tests for the evaluation of thyroid nodule FNA specimens, the American Thyroid Association (ATA) feels that until expert consensus review of existing data can be completed, no evidence-based recommendation for or against the use of these methods can be made. The ATA guidelines also state that until evidence-based recommendations are available, determining whether or not the limited data available support the use of these methods should be considered on a case-by-case basis.
As data continue to uncover the utility of molecular genetic testing, the standard of care for patients with thyroid nodules will likely shift in the not-so-distant future to include tests such as the Asuragen Molecular Panel and the Afirma Gene Expression Classifier. Therefore, it is essential for healthcare plans to position themselves to be able to make timely updates to their coverage criteria and medical policies in order to optimize care and treatment outcomes.
About AllMed
AllMed Healthcare Management provides physician review outsourcing solutions to leading health plans, medical management organizations, TPAs and integrated health systems, nationwide. AllMed offers MedReview(sm), MedCert(sm), and MedDirector(sm) staffing services that cover initial pre-authorizations and both internal and external appeals, drawing on a panel of over 400 board-certified specialists in all areas of medicine. Services are deployed through PeerPoint(R), AllMed's state-of-the-art medical review portal. For more information on how AllMed can help your organization improve the quality and integrity of healthcare, contact us today at info(at)allmedmd(dot)com, or visit us at http://www.allmedmd.com