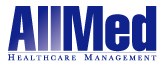 An important aspect for quality improvement in treating patients with back pain is reducing the number of unnecessary surgeries or number of invasive surgeries. - Dr. William Tontz
Portland, OR (PRWEB) February 17, 2014
Although many conditions of the spine benefit from spinal surgery, some procedures are associated with inconsistent outcomes and significant potential risks and complications, ranging from postoperative pain to paralysis, and even death. "An important aspect for quality improvement in treating patients with back pain is reducing the number of unnecessary surgeries or number of invasive surgeries," said Dr. William Tontz, orthopedic surgeon.
During a recent webinar hosted by AllMed Healthcare Management, Dr. Tontz discussed common spinal surgeries and their potential complications, including the measures that can be taken to identify and address the potential overutilization of spinal surgeries in order to minimize these complications. Dr. Tontz noted that the recent rapid rise in the number of spinal surgeries performed each year might, in part, be driven by financial incentives that exist for device manufacturers and for neurosurgeons.
Clinical practice is often guided by an understanding of the principles of spinal biomechanics and knowledge of the generally accepted indications, contraindications, and controversies regarding spinal surgery. According to Dr. Tontz, factors to be considered are the patient's history, physical exam, and response to conservative measures, psychosocial profile diagnostic test results, and the physician's expertise. He stressed that surgery should be considered only after conservative management has been attempted and failed. In addition, identifying medical conditions and other factors that could be addressed prior to surgery may help to improve the safety of spinal surgery and help achieve the best results for patients.
By improving patient selection and reducing the number of unnecessary surgeries, hospitals can improve the efficacy of spinal surgeries, as well as prevent the significant potential risks and complications associated with these types of procedures. In addition, by reviewing a physician's performance, hospitals can obtain and evaluate information specific to an individual physician's privileges and assess their qualifications to safely deliver appropriate healthcare services and perform surgeries.
According to Dr. Tontz, the peer review process serves to ensure that physicians are properly credentialed, competent, and trained to safely treat patients. Unfortunately, many hospitals only perform peer review on cases with poor outcomes, which does not identify and track inappropriate clinical performance and medical errors in their broader context. When properly executed, peer review can reduce medical errors through ongoing, objective evaluations performed in a nonpunitive, educational context that supports a healthy culture of continuous improvement.
About AllMed
AllMed Healthcare Management provides external peer review solutions to leading hospital groups and ASCs nationwide. AllMed offers MedEval (sm) and MedScore(sm), which help facilities improve physician performance through both periodic and ongoing case reviews at the individual or departmental levels. Services are deployed through PeerPoint®, AllMed's state-of-the-art medical review portal. For more information on how AllMed can help your organization improve the quality and integrity of healthcare, contact us today at info(at)allmedmd(dot)com, or visit us at http://www.allmedmd.com.