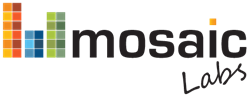 "Sustainability at Neal Mast & Son is a strategic commitment." - Jim Raterink, company co-owner and sustainability champion.
Boulder, CO (PRWEB) February 13, 2014
Mosaic Labs (http://www.mosaic-labs.com) announced today that its client, Neal Mast & Son Greenhouses, Inc., has received a disclosure score of 99 out of 100 on the 2013 CDP supply chain program questionnaire. The company also received a climate change mitigation performance score of "A-," the maximum score possible for small-to-medium enterprises (SME).
One of the country's largest growers of premier indoor and outdoor potted plants, Neal Mast & Son (http://www.nealmastgreenhouses.com) was initially launched as a sole proprietorship in the 1950's by founder Neal Mast. The company has grown considerably over the past 20 years, with 170 full-time employees and customers in all 50 states.
An in-house sustainability committee leads Neal Mast & Son's triple bottom line efforts, which focus on energy and carbon emission reductions, water use, sustainable procurement practices, waste recycling, and community partnership. In its fourth year, the committee has already developed a company-wide recycling program that has diverted more than 544 tons of waste thus far, and has achieved more than 250,000 annual watt reductions from the implementation of energy efficiency projects. The company is Veriflora Certified and Certified Organic.
"Sustainability at Neal Mast & Son is a strategic commitment," said Jim Raterink, company co-owner and sustainability champion. "We believe that sustainability helps us to strengthen profitability, support our employees, and be socially responsible. We're delighted at our 2013 CDP score—and will keep working to reduce our emissions even further."
The CDP's annual Supply Chain Program works with more than 60 global purchasing organizations including Walmart, Dell, Unilever, Cisco, and Nestle, to engage suppliers on carbon emission reductions. The rigorous questionnaire includes requests to disclose not only current practices, but also climate risks. In 2013, more than 2,800 suppliers participated in the program. Neal Mast & Son's score of 99 is one of the highest scores in the program when compared to the average respondent score of 49.
Mosaic Labs works with CDP respondents to measure greenhouse gas emissions and improve companies' scores on the questionnaire and has partnered with Neal Mast & Son since 2011.
"We want to congratulate Neal Mast & Son on their outstanding CDP score," said Matt Wood, VP of Consulting for Mosaic Labs. "With their integrated sustainability strategy and commitment to reducing climate impact, the company has demonstrated leadership in the SME space and serves as an inspiration to other companies looking to follow their example."
About Mosaic Labs
Mosaic Labs works with the most innovative organizations in the world to understand and reduce environmental impact. Using web-based technology and subject-matter expertise, we develop customized products and services to deliver efficient, effective solutions to the environmental and social challenges facing organizations today. To learn more, visit http://www.mosaic-labs.com.