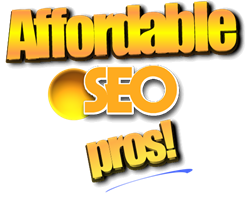 We are excited to now offer SSL certificates for websites.
Denver, CO (PRWEB) February 13, 2014
Eye to Ad Media, a leading Denver SEO agency announces SSL security and complete web security packages. Security certificates, web site development, and superior web security are essential to its continued success as a business format that includes every aspect of concept, design and marketing. This company has a web development team with a proven track record.
Each business consultant works hard to ensure that customer's personal security is always kept in mind. SSL security certificates will always be up to date. Eye to Ad Medias team knows that their business depends on protecting each and every web site visitor's personal information. Register your URL with confidence, each domain registration has the option to be covered by enhanced security certificates.
Mobile applications can be an avenue of development that is exactly what a company needs to hit existing demographic consumers or expand an operation in a new direction. It is amazing to see how a simple yet unique mobile application can interject a complete revolution in products and services to its consumers. Mobile smart phone compatibility is a must have for any internet driven corporate entity.
Customer service is a priority at Eye to Ad Media. Any new mobile device application must be fast and secure. It has been said many times before, but is as true today as when it was first spoken. A goal without a plan is simply a wish. Eye to Ad Media turns wishes into goals and goals into dynamic and functional plans of action. Each step of the marketing and business plan development is a blue print to productive action which leads to sales and bottom line growth.
Web site design that focuses on mobile device integration is a winning strategy in today's market place. Eye to Ad Media integrates web operations, graphic design, video, ppc and SEO with compelling internet marketing agendas. Security certificates are always kept up to date; no business can have their reputation or security questioned. Internet users will avoid web sites with expired security systems.
Search engine optimization drives visitors to web sites and professional well written content will keep them involved and come back time after time. Great innovators often need an established team of executive level professionals to take an idea from imagination and put it done on paper in an organized executable manner. Knowing exactly when to take action and making sure that action is completed is as important as creative development. Implementation of a unique new concept takes professional skill and expertise. An organization dedicated to helping others see their ideas come to life can be the difference in achieving an upward moving graph of profitability.
Eye to Ad Media has a team of dedicated professionals who are willing to do whatever it takes to get their clients product or idea out and available to the masses. Web development from the ground up is always an exciting proposition. This company takes pride in the superior service that they provide. Eye to Ad Media will assign a personal business and web development consultant to each of its executive business clients. To request a no obligation consultation go to http://www.eyetoad.com, or call them at the phone number provided below.
Contact Information:
Zach Wennstedt
1-800-481-8638
info(at)eyetoad(dot)com