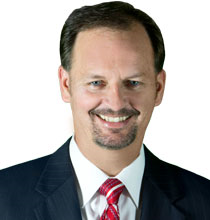 After a thorough and careful financial discovery with you, we analyze your personal financial situation – risk tolerance, time horizon, liquidity needs, and retirement goals — and create a retirement plan that is unique to your situation.
Washington DC (PRWEB) February 14, 2014
Knutsen Financial Group released a new video describing its business and best industry practices recently. The video is meant to describe the business and industry best practices for Financial Advisor Woodbury MN and Financial Planner Woodbury MN.
Knutsen Financial Group is a full service, retirement planning company serving Oakdale, Minnesota and surrounding communities. Knutsen Financial Group provides retirement and income planning to families nearing or already enjoying retirement. Our mission is to provide the families and businesses with innovative financial strategies, in an effort to provide financial clarity, solutions, and improve your quality of life. Making strong commitments to our clients and building life-long relationships are tenets of success at Knutsen Financial Group.
Todd Knutsen is the owner and founder of Knutsen Financial Group. In 1983 he entered the financial planning industry with a college degree and ambition to build a successful career in the financial industry. After 30 years in the business through multiple market cycles and myriad changes in all areas of the business, investments, insurance, employee benefits, retirement plans, income and estate taxes, experience is his greatest asset.
Todd Knutsen is an investment advisor representative of Gradient Advisors, LLC, an SEC registered independent investment advisor, serving customers in Oakdale, MN and surrounding communities. Their services includes:
Financial Planning
Investment Management
Tax Planning
Income Planning
Small Business Retirement Plans
Social Security
So if you need a financial planner and advisor in Woodbury, MN call the Knutsen Financial Group at phone number (651) 209-1907 or you can also visit their website at http://www.KnutsenFinancialGroup.com.