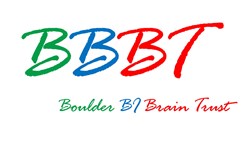 We look forward to briefing the BBBT for our first time. – Jim Walker, Director of Product Marketing, Hortonworks
Boulder, Colorado (PRWEB) February 13, 2014
Hadoop has moved beyond the "hype" to become a vital piece of the modern data center. For some, Hadoop is a vehicle to efficiency, allowing them to right-size the data warehouse or cost effectively store mass amounts of data. For others, Hadoop presents a shortcut to insight that once was unheard of or not even considered.
The aspirational marketing of some vendors will paint a world where Hadoop blocks out the sun and you replace the EDW and all data systems with Hadoop. Hortonworks presents a more rational model for this addition to the data center.
"We look forward to briefing the BBBT for our first time. Hadoop has come a long way, and we are thrilled to see this community's interest in the topic and share the excitement of the potential benefit of this technology to modern day business intelligence," said Jim Walker, Director of Product Marketing at Hortonworks.
According to BBBT Founder, Claudia Imhoff, "Hortonworks is right in the center of the innovation wave around analytics. Their technology has changed BI architectures forever and for good."
About BBBT
The Boulder Business Intelligence Brain Trust has served the BI industry since 2006. It is a consortium of over 120 industry analysts, experts, and practitioners from around the world. BBBT hosts BI industry vendors who provide extended, interactive briefings, streamed live as webinars exclusively to BBBT members. It's a reciprocal arrangement, the members receive the latest information on current and planned BI tools and technologies, and the vendors get valuable feedback on their offerings, marketing, and messaging.
About Hortonworks
Hortonworks is the only 100-percent open source software provider to develop, distribute and support an Apache Hadoop platform explicitly architected, built and tested for enterprise-grade deployments. Developed by the original architects, builders and operators of Hadoop, Hortonworks stewards the core and delivers the critical services required by the enterprise to reliably and effectively run Hadoop at scale. Our distribution, Hortonworks Data Platform, provides an open and stable foundation for enterprises and a growing ecosystem to build and deploy big data solutions. Hortonworks also provides unmatched technical support, training and certification programs. For more information, visit http://www.hortonworks.com. Get started and Go from Zero to Hadoop in 15 Minutes with the Hortonworks' Sandbox.