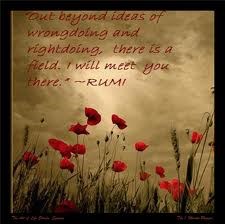 Teach Compassion for a peaceful world.
(PRWEB) February 16, 2014
Genesis Young and Sulara James have created a petition to teach Non-Violent Communication in Schools which they believe will help stop violence and create a more peaceful society.
Over 2500 people are supporting this ground breaking petition. It is heartbreaking and gut wrenching to turn on the news and hear about yet another school shooting. It is unacceptable to have children killing each other in school or to have anyone resorting to gun violence in answer to their pain. There must be a change in the way people think and the way they approach each other. The creators of this petition believe that the answer is in educating youth in Non-Violent Communication from the earliest years through graduation from high school. They imagine that teaching compassion in the schools could completely change the community within a generation. If people first think of their own needs and the needs of others when conflict arises, there would be a common ground from which to solve problems. As Rumi said, there is a field beyond right and wrong, I'll meet you there.
Marshall Rosenberg developed a system of Non-Violent Communication that can easily be taught to all ages. It is an effective system which gives children the tools they need to resolve conflict without resorting to violence. The creators of this petition believe that to have a more compassionate, non-violent community, this education must be made a part of the regular curriculum in all schools. People have a deep need to learn to connect, not pull out a gun to solve their problems.
Join the group of over 2500 people who have signed the petition to Teach Non-Violence in Schools on MoveOn.org since its creation in December of 2013. The goal is 100,000 signatures. The violence affects everyone. This is desperately needed now. Be a part of the solution by signing this petition now! http://petitions.moveon.org/sign/teach-nonviolence-in