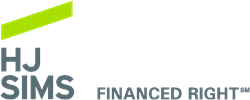 "HJ Sims is proud to deliver a successful financing for Omega Communities and shares in the enthusiasm for bringing a first class senior living community to North Port," commented Jeffrey Sands, Managing Principal of HJ Sims.
Fairfield, CT (PRWEB) February 17, 2014
HJ Sims is pleased to announce the successful closing of the $24,500,000 Series 2014 bond issue for the Springs of South Biscayne, providing funds to construct and furnish a new, rental assisted living and memory care community in North Port, Florida.
The Springs of South Biscayne is located on the campus of the South Biscayne Church, approximately 45 miles south of Sarasota, Florida. Once complete, the community will offer 95 assisted living apartments and 35 memory care units. The community is owned and being developed by Omega Communities, a for-profit company based in Birmingham, Alabama. Omega Communities specializes in the development of faith based senior living communities in affinity relationships with well-established sponsoring churches. South Biscayne Church does not have an equity position or ownership interest in the community; however, the church will receive a percentage of the operating profits from the facility and will have the ability to serve and minister to the staff and residents of the community.
The financing structure included the issuance of $21.8 million tax-exempt, senior draw-down bonds along with $2.7 million tax-exempt, subordinate bonds. The draw-down feature reduced the required capitalized interest funding by over $1.5 million dollars.
"HJ Sims is proud to deliver a successful financing for Omega Communities and shares in the enthusiasm for bringing a first class senior living community to North Port," commented Jeffrey Sands, Managing Principal of HJ Sims. "The development team has worked tirelessly for more than six years and we are thrilled to play a critical role in structuring the financing that will provide for the construction of the Springs of South Biscayne."
Pat Trammell, Jr., Chairman and CEO of Omega Communities expressed, "We are very excited about the launch of our new affinity-based senior living initiative. Our relationship with and the support of Dr. John Cross and his entire church family personify the principles of our mission. We are also very grateful to HJ Sims and for the efforts of our other partners, the LCS Family of Companies, Gilbane Building Company and Lawson Group Architects. We believe we have formed one of the best development teams in the country and will develop additional facilities in Florida and around the United States."
Established in 1935, HJ Sims is a full service investment bank specializing in structuring and underwriting senior living and long term care financings, including tax-exempt and taxable bonds, mezzanine loans, equity, seed money, bank financing, and FHA-insured loans. HJ Sims also provides financial advisory services in the areas of capital planning, restructuring and mergers & acquisitions.
For further information on the structure of this issue, please call Jeffrey Sands at (203) 418-9002.
About HJ Sims:
Established on Wall Street in 1935 as Herbert J. Sims & Company, HJ Sims is a privately held broker-dealer with approximately $1.6 billion of assets under management. Known as one of the country's oldest underwriters of tax-exempt and taxable bonds, the first tax-exempt revenue bond issues for a hospital and a long term care facility were structured by Sims bankers in 1964 and 1965. A pioneer in financing for senior housing and long term care, HJ Sims has raised more than $16 billion for senior living projects throughout the US. The financing experience highlighted in this communication may not be representative of future performance. The firm is based in Fairfield, Connecticut, with investment banking, private client wealth management and trading offices in, Florida, Maryland, Minnesota, New Jersey, Texas and Puerto Rico. All client assets are custodied at Pershing LLC, a subsidiary of The Bank of New York Mellon Corporation. Member FINRA/SIPC. For more information about HJ Sims, please visit hjsims.com.
About Omega Communities:
Omega Communities has positioned itself to be the lead developer and operator of Senior Living Communities in affinity relationships with significant and growing local churches and other organizations. Omega offers preferred locations, superior services and care, and facilities adjacent to community impacting churches. Omega project residents will come from the sponsoring church membership, the surrounding community, and also from families desiring to relocate aging parents. By capitalizing on the vast experience in development, architecture, financing, marketing and relationships in the faith-based community, Omega is able to execute an innovative strategy to meet substantial church or affinity group-sponsored senior housing needs over the next decade.
For press inquiries, please contact:
Shauna Reilly
HJ Sims
203.418.9094
sreilly@hjsims.com
Jimmy Taylor
Omega Communities
205.871.2883
jtaylor@omegacapitalllc.com
###