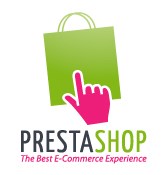 PrestaShop powered stores represent some of the most successful online businesses generating an astonishing $5 Billion in sales over the last year
Miami, FL (PRWEB) February 18, 2014
PrestaShop, the world's leading Open-source e-commerce solution, today releases its double digit annual growth figures for 2013. Over the past year, the rapidly growing international e-commerce solution reached $12 Million in revenues representing an annual growth of 40%. The 2013 fiscal year also depicts PrestaShop's high profitability reaching close to 10% operating margin.
"Today, more than half of our business is done internationally and we plan to continue accelerating our growth across the globe. Our roster of renowned industry partners, such as eBay, PayPal and OVH is expanding globally as we continue to strengthen our position as the preferred local solution in over 163 countries and counting," says Benjamin Tezner, CEO of PrestaShop.
This year, the company hit a user base of more 165,000 active online stores creating over 250,000 jobs around the world. PrestaShop powered stores represent some of the most successful online businesses generating an astonishing $5 Billion in sales over the last year.
"Our community brings together 600,000 worldwide members, including online retailers, developers, designers and web agencies. Their active participation plays a major role in the international growth and success of PrestaShop. It's a virtuous ecosystem that revolves around our Open-source solution," says Benjamin Tezner.
PrestaShop has been proudly recognized in 2013 winning the Bsoco Award for best e-commerce solution and voted the #1 Open-source solution by E-commerce Bytes Sellers Choice Awards. The recent PrestaShop Barcamp, its big annual event, gathered over 2,000 attendees from 14 different countries inviting some of the biggest web influencers as keynote speakers such as Facebook and Twitter.
Given the exceptional results and developments in 2013, PrestaShop anticipates unprecedented growth and business development in 2014.
This year will also mark a key turning point for the company with the upcoming release of the highly anticipated PrestaShop version 1.6. The new version is a result of collaborative work with over 200 merchants and developers to meet their needs and integrate the latest technologies (Bootstrap, Sass Compass, D3JS…). In addition to numerous new features, PrestaShop 1.6 will reveal a new interface that is fully responsive (Front and Back Office). Merchants will also benefit from the solutions innovative dashboard, providing unmatched business and profitability statistics and unique key performance indicators.
Most importantly, PrestaShop plans to release its second major product launch this year, expected to make a tremendous impact on the future of e-commerce.
About PrestaShop
PrestaShop is a free and Open-source e-commerce software powering over 165,000 active online stores worldwide. Recognized as the world's most powerful, flexible and internationalized e-commerce solution, PrestaShop provides online merchants with hundreds of innovative tools to build and manage a successful online store at no cost. Used in over 163 countries and partnered with the most renowned names in the industry, PrestaShop continues to revolutionize online retail with technology that increases sales and maximizes visibility. Working hand-in-hand with its growing community of over 600,000 dedicated members, PrestaShop's entrepreneurial team is made up of e-commerce enthusiasts that are committed to the success and profitability of their online merchants. PrestaShop is the proud two time winner of Packt Publishing's Best Open-Source Business Application, winner of Europe's Bsoco Award in the 2013 CMS category and rated #1 Open-source Shopping Cart by EcommerceBytes Sellers Choice Awards 2013. For more about PrestaShop visit http://www.PrestaShop.com, follow @PrestaShop on Twitter and like Facebook.com/PrestaShop.