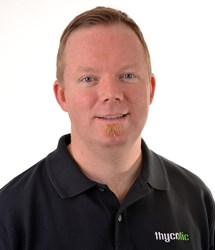 "The ability for Secret Server to work seamlessly with HP ArcSight allows customers to demystify the process of privileged account management while correlating data and ultimately reducing security threats." Jonathan Cogley, Thycotic Software
February 18, 2014 –
Washington, D.C. (PRWEB) February 18, 2014 -- Thycotic Software, provider of smart and effective privileged identity management solutions for global organizations, today announced the certification of its flagship product, Secret Server, with the HP ArcSight Common Event Format (CEF), allowing Secret Server to pass information effortlessly to HP ArcSight's security information and event management (SIEM) platform. The interoperability helps IT administrators remove the complexities of privileged account management, from real-time monitoring to compliance and risk management.
Commonly known as the "weakest link" by IT security administrators, unmanaged privileged accounts are an unchecked source of access across a wide array of enterprise systems, networks and databases. In the wrong hands, access to these accounts can be devastating to an organization, resulting in data and productivity loss, as well as criminal and civil penalties for compliance violations. Historically, the process of monitoring and controlling access to privileged accounts has been laden with complexities that create a wide margin for human error. However, when used together, Thycotic Secret Server and HP ArcSight provide simplified yet secure management of privileged accounts, offering the greater visibility required to meet compliance mandates and detect pervasive internal network threats.
"Our strategy has always been to leverage the benefits of operating with best-of-breed security solutions," said Jonathan Cogley, founder and CEO of Thycotic Software. "The ability for Secret Server to work seamlessly with HP ArcSight allows customers to demystify the process of privileged account management while correlating data and ultimately reducing security threats."
Secret Server has been certified for use with HP ArcSight solutions using the popular Common Event Format (CEF), built into such products as HP ArcSight Enterprise Security Manager (ESM) and HP ArcSight Logger. With the combined functionality, information security professionals can achieve deeper insight and better control over real-time management of potential abuses of privileged accounts, such as Windows local administrator, service or applications accounts, UNIX root accounts, Cisco enable passwords and more.
"An increasing number of enterprise and government organizations are realizing that privileged account management must be a critical component of their cybersecurity arsenal," said Frank Mong, vice president and general manager, Security Solutions, Enterprise Security Products, HP. "The Secret Server integration with HP ArcSight further enables customers to address this head on, improving their overall approach to enterprise security, while addressing important compliance mandates."
Thycotic experts will be giving live demonstrations of Secret Server at booth 415 at the RSA Conference in San Francisco, Feb. 24-28, 2014. To learn more about Secret Server by Thycotic Software, watch the short demo overview here.
About Thycotic Software
Thycotic Software, Ltd. deploys intuitive, reliable solutions that empower companies to remove the complexities associated with proper control and monitoring of privileged account passwords. A 2013 Inc. 5000 company, Thycotic is trusted by more than 100,000 IT professionals worldwide – including members of the Fortune 500, enterprises, government agencies, technology firms, universities, non-profits and managed service providers. To learn more, please visit http://www.thycotic.com.
For further information, please contact:
Michelle Barry
Davies Murphy Group
T: 781-418-2462
E: thycotic(at)daviesmurphy(dot)com