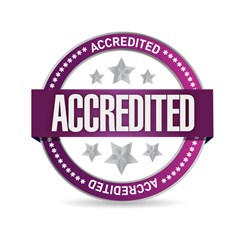 Founded in 1966, CARF is an independent, nonprofit accreditor of health and human services programs, including opioid treatment programs.
Canadian, Oklahoma (PRWEB) February 17, 2014
Any drug rehabilitation facility works hard to truly rehabilitate individuals for healthy, productive lives. There are some programs and facilities that have greater outcomes than others, but some of the best are those who are constantly interested in self-improvement. Receiving consultative accreditation can allow a rehabilitation facility to make the changes that will bring about improved results in those they serve.
Narconon of Oklahoma, Inc. (dba) Narconon Arrowhead, a non-profit private residential rehabilitation facility located in southeastern Oklahoma, has successfully met the core standards upheld by the Commission on Accreditation of Rehabilitation Facilities (CARF) for more than 20 years consecutively. Founded in 1966, CARF is an independent, nonprofit accreditor of health and human services programs, including opioid treatment programs. Approximately 50,000 programs and services at more than 22,000 locations in North America, South America, Europe, Asia and Africa are accredited by CARF. The mission of CARF is: "To promote the quality, value and optimal outcomes of services through a consultative accreditation process and continuous improvement services that center on enhancing the lives of persons served."
Elected individuals on the CARF Board of Directors set the standards for treatment and services, and participate in the accreditation of various programs and services. It is no small feat to for a service organization like Narconon Arrowhead to achieve high marks in conformance to CARF's standards, but Narconon Arrowhead has a long track record of doing exactly that.
Narconon Arrowhead's CARF Accreditation Report
As part of the CARF accreditation process, many different aspects of a program are reviewed. This includes the environment in which the program or services are provided, the training and demeanor of the staff, the value of the facility to the community, the complexity of the program, its outcomes and more. A Survey Summary Report issued by CARF after their last site visit of Narconon Arrowhead noted the following strengths:

Narconon Arrowhead is located in a beautiful, natural environment that is non-distracting and allows program participants to focus on their recovery.
The staff of Narconon Arrowhead are dedicated to their jobs, and have a positive demeanor.
The community around Narconon Arrowhead is very appreciative of the efforts made to help educate others in the dangers of drugs and alcohol.
Narconon Arrowhead is committed to excellence and accountability, and uses business strategies, care programs and outcome monitoring to ensure that they are reaching the highest standards possible.
Many Narconon Arrowhead staff are themselves graduates of the program, allowing them to truly understand what their patients are going through and provide the needed support and encouragement.
Narconon Arrowhead is dedicated to not only helping an individual become drug free, but to remain drug free in the future. They encourage program participants to return as needed to get help with maintaining sobriety.
Narconon Arrowhead has in place a very successful quality records review program.
Narconon Arrowhead patients routinely report that they felt very cared for, looked after, encouraged and supported by the Narconon Arrowhead staff.
The report also highlights the exemplary conformance to standards of operational efficiency at Narconon Arrowhead. Vital organizational information, including financial information, resource allocations and more, are graphed weekly and tracked carefully so that any drop in productivity can be quickly addressed and resolved and increasing productivity can be identified and strengthened.
For more information, visit http://www.narcononarrowhead.org or call 800-468-6933.