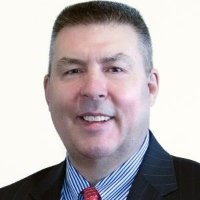 The addition of Gerry [Rioux] is an important part of our market growth strategy.
Dayton, OH (PRWEB) February 18, 2014
Chally Group Worldwide™, a leading sales performance and potential measurement firm, has announced a business expansion in the Greater New York area through the hire of Gerard "Gerry" Rioux as Vice President, Global Accounts.
Within this role, Rioux will drive sales growth and the development of strategic accounts in the northeast. His proven background delivering profitable business solutions while maintaining excellent customer relationships will help ensure Chally continues to further their sales leadership position.
Bob Schwab, Senior Vice President, Sales and Marketing stated, "We are excited to add Gerry to our sales team. He brings a wealth of experience in the manufacturing and distribution industry, which covers a large segment of our current clients and target market. The addition of Gerry is an important part of our market growth strategy."
Rioux comes to Chally with over 28 years experience in a sales or sales leadership role. He managed strategic sales at both Vertis Communications and RR Donnelly, increasing profitability through effective supply chain management. Earlier in his career he gained intimate knowledge of the manufacturing and distribution industry working across multiple partner channels for nearly a decade at MeadWestvaco.
A dual U.S./Canadian citizen, Gerry holds a B.S. equivalent from the University of Windsor, and spent two years in the National Hockey League with the Winnipeg Jets organization.
About Chally Group Worldwide
A global sales and leadership potential, performance and talent measurement firm, Chally Group Worldwide provides its industry-leading research, predictive analytics and advisory services to clients across 60 countries. Chally assures that our customers have the information they need to grow sales and minimize risks associated with talent management decisions relating to selection, alignment, development and succession planning. Visit http://www.chally.com or follow @ChallyGroup on Twitter.