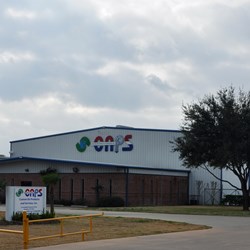 The streamlining provided by the new facilities really enhances our ability to save time, process steps, and resources...
Houston, TX (PRWEB) February 18, 2014
Custom Air Products & Services, Inc. (CAPS), a leading commercial and industrial heating, ventilation and air conditioning (HVAC) company based in Houston, Texas (US) today announced completion of a facility expansion project. Located just next to its original facility at 35 Southbelt Industrial Dr., Houston, Texas, the addition provides Custom Air Products & Services, Inc. more space for its expanding operations.
"This latest expansion is representative of the continuous growth that CAPS has recognized over the past twelve years," said CEO Taylor Norris, "but this expansion is also different in a number of ways. Not only does it provide us additional office facilities for our service department growth, but also expands our capabilities in ways that will provide better operational support for our customers."
One of the capabilities the expansion provides is access to 2,500 amps of power for FAT testing and equipment service and repairs. This addition provides a significant improvement over existing test capabilities providing the ability for CAPS to test equipment of all types and sizes. Another distinct advantage for CAPS comes from the amount of outside storage space now available providing four additional acres of concrete for more efficient staging, storage, organization, and logistics.
"The streamlining provided by the new facilities," as noted by Manufacturing General Manager Ken Villarrubia, "really enhances our ability to save time, process steps, and resources, providing us with controllable timelines and significant efficiency improvements."
The facility addition provides 4,000 square feet of new office space, 10,000 square feet of inside assembly, testing and storage areas, along with 174,240 square feet of outdoor storage and staging space. The office upgrades will be complete by the end of the week and the first tenants (CAPS Service Department) will be moving in over the weekend. The inside and outside work areas, however, are fully functional and have already provided measurable impacts for the company.
"The facility availability could not have come at a better time," explained Operation & Facilities Manager Jay Wohleb. "We had construction of an extremely large unit already scheduled and were challenged with providing an indoor space for the work to commence. The unit is highly specialized as it is designed for the rugged extremes of the Russian North Pacific. The unit is well into the construction cycle now with room for engineers, project managers, electricians, fabricators, and more in the comfort and security of the new enclosed workshop. The timing was just perfect."
About Custom Air Products & Services
Custom Air Products & Services, Inc. is a full-service HVAC company that specializes in the design, construction, installation, modification, and servicing of industrial and commercial air conditioning equipment. CAPS employees are committed to providing exceptional custom design and quality workmanship at competitive prices.
Custom Air Products & Services currently occupies five modern facilities, totaling 180,000 square feet in size. These buildings include administrative and engineering offices, training facilities, a filter warehouse, and service shops for fabrication, manufacturing, electrical modifications, as well as material inventory and shipping and receiving. CAPS services are provided to customers throughout the United States and Mexico while their manufactured products have been delivered to sites around the world. Currently CAPS has equipment operating on six (6) continents and in 52 countries.
For more information, contact Custom Air Products at 713.460.9009 or visit them on the web at http://www.customairproducts.com.
###
If you'd like more information about this topic, please call Bea Amaya at 713.460.9009 or email her at bea.amaya(at)customairproducts.com.