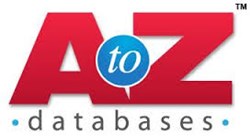 Omaha, NE (PRWEB) February 18, 2014
AtoZdatabases.com now provides public libraries, academic institutions and government agencies access to a Spanish-language version of its website. The leading provider of job search, reference and marketing databases can now be used by millions of Spanish speaking library patrons with this exclusive Spanish-language version.
According to the U.S. Census Bureau, 45 million people speak Spanish as a first or second language in the U.S. In response to this growing demographic, AtoZdatabases is enabling libraries across the nation to give their Spanish speaking patrons quality reference and marketing material. Now Spanish speakers can search databases of over 220 million consumers, 30 million businesses and executives and 1 million healthcare professionals.
Along with the most up-to-date databases available, library patrons also have access to free:

Job search & résumé templates
Mailing lists and sales leads
15 million executive emails
1,000 records per download
The nation's only triple-verified business database
Over 1,000 libraries across the U.S. offer AtoZdatabases to their members since its launch 2010. The company continues to provide new features and accurate information to library patrons and now will expand this service to millions of Spanish speaking patrons across the country.
To learn more about AtoZdatabases or to try a free 30-Day trial please call 877-428-0101 or e-mail sales(at)atozdatabases(dot)com.
About: AtoZdatabases is powered by DatabaseUSA.com and is a leading provider of job searches, reference, and marketing databases for public libraries, academic institutions and government agencies across the United States.