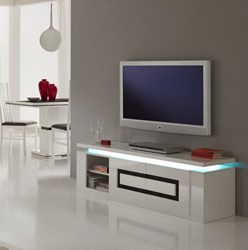 (PRWEB UK) 21 February 2014
The largest growing online furniture store in UK has declared mega clearance sale for its ever growing customer base. Clearance sales are good news for customers as stores clear off their inventories by selling them at very low prices. FurnitureInFashion is known for its high quality affordable products which are contemporary and stylish. The company's growing popularity and its effective customer service has always delighted the customers. This sale also aims at increasing the sales and providing furniture to customers at very affordable prices.
The big sale is offering Bathroom, Bedroom, Dining Room, Gifts and Accessories, Hallway, Bar and Office clearance furniture. The best sellers at the furniture house includes contemporary metal stands, glass tables, coffee tables, wooden clothes stand, book shelves and much more at almost half the prices.
Approximately 280 products are listed as best sellers for clearance sale. About 22 products are available for the bathroom clearance sale which includes bathroom vanity, corner display unit and occasional table in white gloss, wall cabinets, floor cabinets, wall cupboard and other items. Around 18 products for bedroom clearance that includes bedside cabinets, clothes valet stand, bedside table, dressing tables, chests, sofa beds and more at very attractive prices. Dining room clearance offers dining chairs, sideboards, dining tables small, dining table large, round and large dining tables totaling around 62 products. A large number of products are available in gifts and accessories at very low prices. Various other for hallway, living room, office and bar clearance products.
It is a good opportunity for people who need furniture to get good quality furniture at a click's distance. The company not only gives very high discounts on its furniture but also delivers them for free. All that a customer now has to do is select the furniture, click and buy.
Online sales have increased in Europe at a very high rate. Consumer buying patterns suggest that more number of people are now preferring buying furniture and other items online. Growth in online retailing has not surprised anyone, since the ease of access and variety lures the customers to these shopping portals.
FurnitureInFashion has benefitted from this trend of online buying. It offers new designer furniture to meet customer's needs. The furniture is designed by experienced designers who enforce quality from the beginning. The products are available in various colors, shapes and sizes.
This clearance sale will last for a few days according to the company's website. Customers can choose and order for furniture till then at very low prices. Company expects huge buyer turnout and expects to sell all its clearance sale products soon.
To have a look at quality affordable furniture online and to place a pre-stock order, please visit the company website today at http://www.furnitureinfashion.net. The range of home and office furniture on the website is huge, delivery is fast, savings are massive and quality is guaranteed.