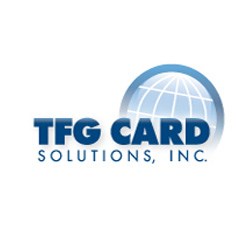 Portland, OR (PRWEB) February 20, 2014
TFG Card Solutions, the leader in payroll debit card services, recognizes the uncertainty of tax season that can overwhelm anyone. To help you file your taxes as pain-free as possible, here are some simple tips:
1. Watch out for important dates:
Two important dates this quarter are:

February 18 – This is the deadline for employees claiming exemption to file a new Form W-4.
March 3 – This is the deadline for farmers and fishermen, with a balance due on their taxes, to pay their balance and file their individual tax return.
2. File Online to Save Time:
The fastest and safest way to file taxes, e-filing is becoming increasingly popular and the IRS even offers Free File, an online tax preparation and filing tool. Free File is complementary tax software for individuals with an adjusted gross income (AGI) of $57,000 or less.
3. Learn About IRS Tax Deductions:
To maximize your refund, spend some time learning about the tax deductions available on the IRS's official website. Many people assume they do not qualify and select a standard refund instead, but there are several different types of deduction available that you can qualify for and receive a greater refund.
Filing taxes is not the easiest process, but these simple tips should help make it easier. Payroll debit cards can make finance management even easier by utilizing direct deposit by entering routing and account numbers. For more information on simplest payroll solution, payroll debit cards, contact TFG Card Solutions.
About TFG Card Solutions, Inc.
TFG offers payroll debit card solutions that help businesses of all sizes increase direct deposit participation, maximizing their current direct deposit system and empowering unbanked employees. Payroll debit cards save both the business and its employees money every single pay period. For more information, visit http://www.tfgcard.com.