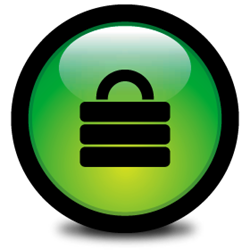 Our integration with Tenable's SecurityCenter CV platform gives our mutual customers a leg up on security threats by taking data they already have and mining it for improved network security.
Washington, DC (PRWEB) February 20, 2014
Thycotic Software, provider of smart and effective privileged identity management solutions for global organizations, today announced the integration of its flagship product, Secret Server, with Tenable Network Security's Log Correlation Engine, part of the Tenable SecurityCenter Continuous View™ (CV) vulnerability and threat management platform. This integration allows IT administrators to have greater visibility into their organization's threat environment by processing Secret Server password management logs with the Tenable solution, producing valuable network intelligence and gaining better oversight over privileged account usage.
Tenable SecurityCenter CV provides organizations with a uniquely integrated vulnerability and SIEM functionality, helping them move from periodic assessment to continuous and instant identification and response for security and compliance threats. By processing logs from Secret Server for supported events, such as successful and failed user logins and events viewed by a user, administrators have access to faster and more reliable attack detection and mitigation methods. Thycotic is an alliance partner in the Tenable Edge Global Partner Network.
"By partnering with some of the best security vendors in the world, we enable our customers to manage their IT environment more intelligently, gaining the most accurate view into their network and identifying threats before they become an issue," said Jonathan Cogley, founder and CEO of Thycotic Software. "Our integration with Tenable's SecurityCenter CV platform gives our mutual customers a leg up on security threats by taking data they already have and mining it for improved network security."
The integration between both solutions provides administrators with a more cohesive audit trail by removing the complexities associated with privileged account management. Combining SecurityCenter CV's account access visibility with Secret Server's ability to identify which specific users are accessing those same accounts provides IT administrators with the information needed to recognize potential threats.
"Our customers rely on us to help them monitor and protect some of the largest and most complex networks in the world," said Ron Gula, CEO and CTO of Tenable Network Security. "Through integrations with products like Thycotic's Secret Server, we further increase the level of insight that customers can gain from their own log data, allowing them to better prepare for potential security issues, make smart risk decisions and meet requirements for any relevant compliance regulations."
Thycotic experts will be giving live demonstrations of Secret Server at booth 415 at the RSA Conference in San Francisco, Feb. 24-28, 2014. To learn more about Secret Server by Thycotic Software, watch the short demo overview here.
About Tenable Network Security
Tenable Network Security is relied upon by more than 20,000 organizations, including the entire U.S. Department of Defense and many of the world's largest companies and governments, to stay ahead of emerging vulnerabilities, threats and compliance-related risks. Its Nessus and SecurityCenter solutions continue to set the standard for identifying vulnerabilities, preventing attacks and complying with a multitude of regulatory requirements. For more information, please visit http://www.tenable.com.
About Thycotic Software
Thycotic Software, Ltd. deploys intuitive, reliable solutions that empower companies to remove the complexities associated with proper control and monitoring of privileged account passwords. A 2013 Inc. 5000 company, Thycotic is trusted by more than 100,000 IT professionals worldwide – including members of the Fortune 500, enterprises, government agencies, technology firms, universities, non-profits and managed service providers. To learn more, please visit http://www.thycotic.com.
For further information, please contact:
Michelle Barry
Davies Murphy Group for Thycotic Software
thycotic(at)daviesmurphy(dot)com
(781)418-2462