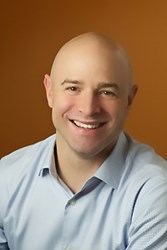 Portland, OR (PRWEB) February 19, 2014
At Blodgett Dental Care, Kelly Blodgett, DMD honors American Heart Month by educating his patients on how the gum disease treatment in Portland can improve not only their oral health, but can also contribute directly to better overall health in the body. Studies have shown that treatment to repair gum health contributes directly to decreased risk of heart disease, stroke, and even better memory and cognitive functioning.
Many scientists recently focused their studies on the links between periodontal disease and other general health conditions in the body. The infection that runs rampant in the mouths of millions of people with gum disease can travel through the blood to reach the heart, brain and other parts of the body, impacting the health of those organs. Studies have demonstrated that not only can gum disease contribute to risk of heart disease, but can cause complications with diabetes, pregnancy, cognitive functioning, and more.
Fortunately, Dr. Blodgett has the skills and technologies to repair gum health with an advanced gum disease treatment in Portland using laser surgery that targets the gum disease and removes infection and damaged tissue. The laser leaves the healthy gum tissue intact and stimulates growth among the bone and tissue connections at the roots of the teeth, supporting healthy teeth.
For more information about gum disease treatment in Portland visit the web at http://www.blodgettdentalcare.com and review the details about links between heart health and oral health. To learn more about the full range of dental services that Dr. Blodgett offers to repair gum health and improve overall oral health, call (503) 928-6513.
About the Doctor
Blodgett Dental Care is a general dental practice offering personalized oral health care for patients in Portland, Oregon since 1999. Dr. Kelly Blodgett completed his pre-doctoral sciences at Portland State University and went on to attend the OHSU School of Dentistry. Dr. Blodgett is part of the one percent of dental professionals providing the LANAP® FDA cleared laser procedure for gum disease and periodontal treatment. When he was only 35 years old, Dr. Blodgett was honored with the prestigious 2006 "Clinician of the Year Award" from the World Congress of Minimally-Invasive Dentistry. He has been featured in numerous dental journals, on television, and in magazines for the innovative care he provides. Dr. Kelly Blodgett is truly a modern pioneer in progressive dental care. To learn more about the services at Blodgett Dental Care, please visit their website at http://www.blodgettdentalcare.com/ and call (503) 928-6513.