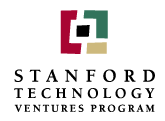 "Music crosses borders and languages, so it is the perfect lens for unlocking creative potential on a global scale" – Stanford Prof. Tina Seelig
Stanford, California (PRWEB) February 20, 2014
Stanford University announced today the launch of 'Creativity: Music to My Ears,' a free, massive open online course (MOOC) teaching creative problem-solving skills through the lens of music. Taught by Stanford Engineering Professor Tina Seelig, the course features contributions of Warner Music Group artists, songwriters and executives. Participating artists include Mike Shinoda from Linkin Park, Nate Ruess from fun., Tegan and Sara, Jason Mraz, Josh Groban, and more. The course begins April 2 and registration is now open at: online.stanford.edu.
Bringing a taste of Stanford education to participants from around the world, 'Creativity: Music to My Ears' combines individual and team-based challenges and interviews with artists, executives and Stanford faculty experts for a one-of-a-kind online learning experience. To officially launch the course, Nate Ruess and Cameron Strang, CEO and Chairman of Warner Bros. Records and Warner/Chappell Music, joined Professor Seelig yesterday in a discussion of the creative process and the music industry at the DFJ Entrepreneurial Thought Leaders Seminar at Stanford.
"Music crosses borders and languages, so it is the perfect lens for unlocking creative potential on a global scale," said Professor Tina Seelig. A highly-regarded author and educator, Seelig is the executive director of the Stanford Technology Ventures Program, the School of Engineering's entrepreneurship center in the department of Management Science & Engineering.
"Creative problem solving is crucial for those who will tackle the challenges of this century," said Seelig. "This requires a multidisciplinary approach to teaching and learning, which is strongly encouraged at Stanford."
Musical talent is not required to participate in the course – just an interest in exploring factors that influence creativity, such as reframing problems, challenging assumptions and working on creative teams. Music provides a universal context to put these skills into practice, which is where the legendary experience of Warner Music Group comes in.
"The music industry is in a state of constant evolution, and everyone involved – from artists to executives to technologists – must have the skills to both adapt to a rapidly shifting landscape and to forge exciting new creative paths," said Strang. "Warner Music Group is honored to be collaborating with Stanford, and Professor Seelig, in this unique online course which we hope will give students creative skills and real insight into how our business spearheads innovative commercial models and develops the next generation of extraordinary talent."
Chalkboard Music, run by Bruce Roberts and Greg Mertz, is a partner of Warner Bros. Records and worked with Strang and Professor Seelig to facilitate Warner Music Group's participation in the online course. 'Creativity: Music to My Ears' is offered through Stanford Online and hosted on NovoEd, a leading social, collaborative online learning platform. Seelig has taught creativity and innovation for over a dozen years, and this online course is a natural extension of her work at Stanford.
"Technology provides new tools that have the potential to greatly enhance teaching and learning," said John Mitchell, Stanford's Vice Provost for Online Learning. "By enabling Stanford faculty to follow their creative instincts and engage in online teaching initiatives, we can transform education for students, both at Stanford and beyond. 'Creativity: Music to My Ears' is a fitting example of Stanford's creative approach to online learning, and one more example of Stanford's contribution to open access education."
About Stanford Technology Ventures Program
The Stanford Technology Ventures Program (STVP) is a lab for delivering courses, performing research, and developing tools and programs to accelerate entrepreneurship. STVP emphasizes an experiential approach to education as the entrepreneurship center in the School of Engineering, hosted in the department of Management Science & Engineering.
About Stanford Online
Stanford Online is a university-wide initiative coordinated by the Office of the Vice Provost for Online Learning (VPOL). VPOL advances faculty-driven online learning initiatives and research, providing exceptional educational opportunities to Stanford students by transforming the way learning is organized in our classrooms and far beyond them.
About Warner Music Group
With its broad roster of new stars and legendary artists, Warner Music Group is home to a collection of the best-known record labels in the music industry including Asylum, Atlantic, Big Beat, East West, Elektra, Fueled by Ramen, Nonesuch, Parlophone, Reprise, Rhino, Roadrunner, Rykodisc, Sire, Warner Bros., Warner Classics, Warner Music Nashville, and Word, as well as Warner/Chappell Music, one of the world's leading music publishers, with a catalog of more than one million copyrights worldwide.