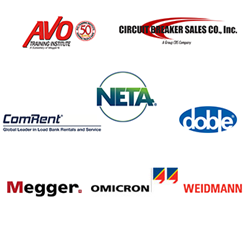 Portage, Michigan (PRWEB) February 20, 2014
NETA has launched a new Corporate Alliance Partnership Program that brings all facets of the electrical power systems industry into alignment. The new program provides an efficient avenue for non-NETA companies to become an integrated force with regard to serving the electrical power systems industry and support the work of the association.
The program's mission is to create opportunities for exchanging information, ideas, and strategies across subsets of the electrical power systems industry. The Corporate Alliance Partnership Program provides participants many ways to support the mission of NETA Accredited Companies that are committed to creating safe and reliable power systems by developing synergy between standards developers, manufacturers of electrical components and electrical test equipment, architects and engineers, facility management companies, and many others responsible for large power systems and equipment.
"This program provides a much needed bridge in the industry to bring together all the leading players involved in the generation and supply of safe and reliable power," said NETA President David Huffman. "Today we are excited to welcome our inaugural Corporate Alliance Partner companies."
At PowerTest 2014, NETA will introduce and spotlight seven Corporate Alliance Partners: AVO Training Institute; Circuit Breaker Sales Co., Inc.; ComRent International, LLC; Doble Engineering Company; Megger Group Limited; OMICRON electronics Corp; and WEIDMANN Diagnostics Solutions Inc. Additionally, the new partners will present their perspectives on the industry at the March 2, 2014, NETA Member and Alliance Partner Annual Meeting.
"This first set of NETA Corporate Alliance Partners exemplify the program's ideals, as well as leadership in the industry and support for NETA by continually striving for quality, collaborating to educate the industry, and by providing products and services that aid NETA Accredited Companies in performing electrical testing to the ANSI/NETA and other industry standards," said Huffman.
For more information on the Corporate Alliance Partnership Program, contact Jill Howell at 888-300-6382 (NETA) or jhowell(at)netaworld(dot)org.
About NETA
NETA is an ANSI Accredited Standards Developing Organization that creates and maintains standards for electrical maintenance and acceptance testing for electrical power equipment and systems as well as a standard that addresses the certification of electrical testing technicians. NETA is an association of leading electrical testing companies comprised of visionaries committed to advancing the industry standards for power system installation and maintenance to ensure the highest level of reliability and safety.
http://www.netaworld.org